Give martial arts needs attention -Sheikh Cessy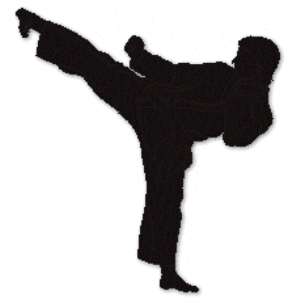 Kumasi, June 12, GNA - Sheikh Abdul Wadud Cessy, a Martial Art enthusiastic has called for a concerted effort to whip up the interest of the sport among the youth, especially at the grassroots level. He said the nation could make in-roads if the sport, which comprises Karate-do, Tae Kwan-do, Judo and Shotokan is given the needed attention.
Sheikh Cessy made the call when he inaugurated the Aboabo Yoseikan Karate-Do Club in Kumasi on Saturday. He said that since the over-indulgence of the nation in a few sporting disciplines had not helped her course at international competitions it was necessary that martial arts are developed to create opportunities and bring laurels to the nation.
The Club, which was formed three years ago was recently reactivated and registered with the National Sports Council (NSC) after it became dormant due to lack of sponsorship and a qualified trainer. Sheikh Cessy announced plans to engage the Club with other counterparts from Cote d'Ivoire and Burkina Faso in a friendly tourney to promote friendship and harmony among the Clubs and the countries in the sub-region. The move, he said forms part of sporting activities he had lined up as part of activities to mark the "Maulid Nabiy" anniversary which is a celebration in commemoration of the birth of Prophet Mohammed at the latter part of June.
Alhaji Masawudu Abdallah, President of the Club entreated the members to strive to abide by the ethics of karate-do and not engage themselves in violence and unnecessary bullying. He commended Sensen Mohammed Ghali, the Club's trainer and instructor and Alhaji Hussein Offa, a patron for their commitment in reviving the club.