13 August 2017
|
Business & Finance
Bonzali rural bank recruits more staff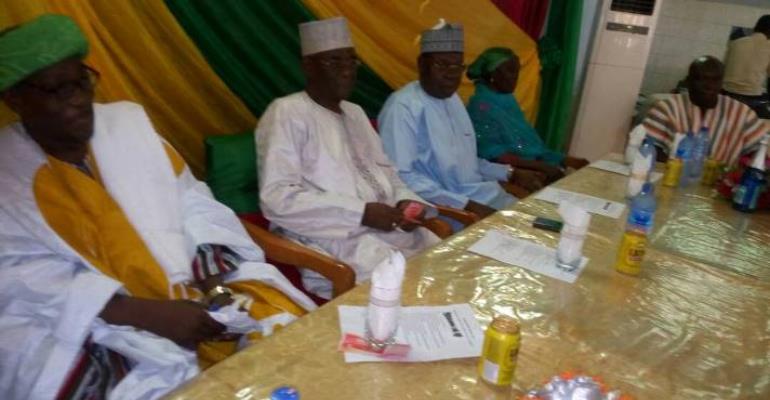 Northern premier rural bank, Bonzali Rural Bank is gradually complementing government's strive to reduce the nation's soaring unemployment ratio.
The bank has so far increased its staff ratio from 74 to 184 serving its eight branches across the Northern Region.
This was revealed at a send-off party held in Tamale in honour of its former Board Chairman, Alhaji Mahadi Salifu Abdullah who served the bank for 12 years.
In a citation read for him, he was credited for the bank's establishment of five new agencies and two microfinance centres in Tamale, Lamashegu, Sang, Yendi, Karaga, Nyankpala and Chereponi.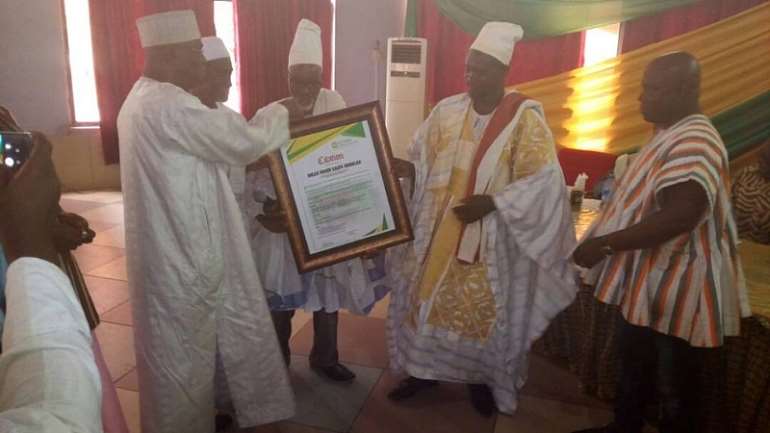 The bank's loans and advances moved from GHc1, 036,254.16 to GHc12, 344, 265, 33 with an annual growth of 91% and a cumulative growth of 1091%.
The bank under Alhaji Mahadi's watch profitably moved from GHc131, 833.33 to GHc533,413.32 which indicated an annual growth of 25% and a cumulative growth of 305%.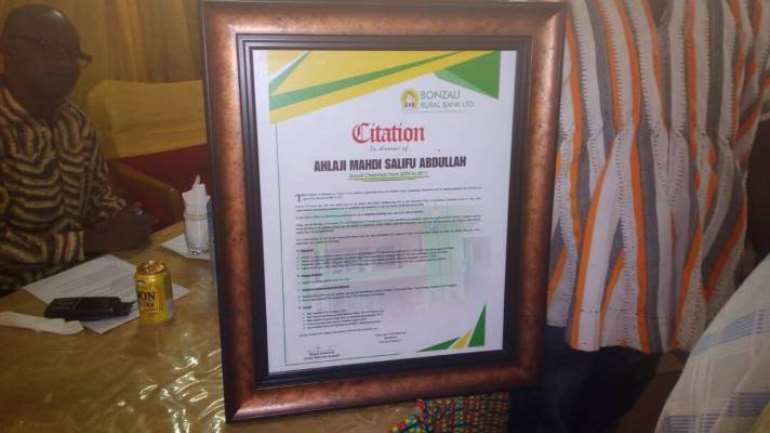 The bank's deposit growth moved from GHc1, 318,729.53 to GHc19.089.783.17 which indicated an annual growth of 112% and a cumulative growth of 1,348%.
The bank's total assets growth moved from GHC2, 777,979.59 to GHc29, 888,657.77 which indicated an annual growth of 81% and a cumulative growth of 976%.
Alhaji Mahadi Salifu Abdullah showed appreciation for the honour done him.
He challenged the current Board and management to zealously safeguard the bank to serve the purpose of its establishment.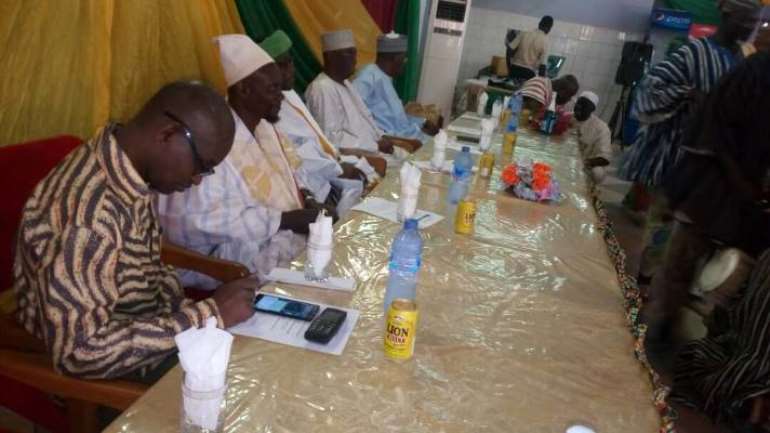 The bank's General Manager, Paul Atsu Fiawoo in a Citi News interview on the sidelines revealed management's intention to open two more branches in Bimbila and Salaga.
He renewed management's determination to increase the bank's Corporate Social Responsibility (CSR) within its operational zones.
Mr. Atsu said management was ready to partner government in mobilizing resources needed for the implementation of pro-poor programmes such as the one-district-one-factory, one-dam-one-village and planting for food and jobs.
"As a rural bank we have a responsibility to help develop our catchment areas. So any sort of partnership that will help us meet this agenda we are ready for it."
"It is not only about making profit but we want to impact positively on the communities that we are operating," he emphasized.
Background
The Northern Regional Minister, Salifu Saeed at the bank's General Annual Meeting disclosed government's intention to partner with Bonzali Rural Bank Limited to give stimulus packages to smallholder farmer groups and traders.
He was emphatic that the bank will oversee the disbursement in line with government's agriculture sector transformation agenda.
This, according to him could boost government's 'Planting for Food and Jobs' programme as a means of promoting agribusiness in rural communities.
Corporate Social Responsibility
As part of the bank's Corporate Social responsibility (CSR), the Bonzali Rural Bank Limited has so far made donations to individuals and institutions in the areas of health, education and sports.
The bank continues to provide support for the annual farmer's day celebrations, cultural and festive occasions such as Damba.
Over the period under review, (2015 and 2016 financial year), total donations of GH₵137, 000.00 were expended as part of the bank's CSR programme.
An amount of GH₵24, 640.00 was paid to deserving staff who served the bank for 10 years and above.
The Bank is expected to maintain its dominance in the microfinance operations sector for the 2017 fiscal year.
Profile
The Bonzali Rural Bank Limited since its establishment has been the leading rural bank in the Northern Region.
The bank provides a comprehensive range of financial services to the rural poor communities as well as personal customers and small-scale enterprises.
–
By: Abdul Karim Naatogmah/citifmonline.com/Ghana