Motorbikes kill more than HIV/AIDS, malaria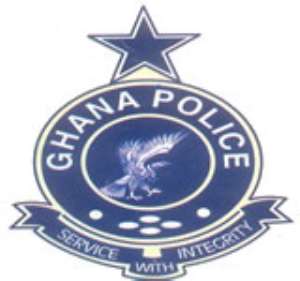 Wa, June 6, GNA - The Upper West Regional Police Command has revealed that motor-bikes accidents have for the past months claimed more human lives than the HIV/AIDS and malaria, which were leading in the past months.
This, they claimed was as a result of the influx of unlicensed motor-bikes from neighbouring Burkina Faso and Cote d'Ivoire, which claimed an average of 10 lives a week.
Mr George Ankobil, new Upper West Regional Police Commander, who made these disclosures in an interaction with media practitioners, outlined some of the measures the Command had taken to reverse the trend.
He said the Police Command in collaboration with Customs, Excise and Prevention Service, Internal Revenue Service (IRS), the Airborne Detachment in Wa and the Regional Road Safety Commission would impound all unlicensed motorbikes in the system.
Mr Ankobil, who attributed the accidents and misbehaviour of the riders to ignorance of basic road signs and regulations, said offenders arrested for the first time would be made to buy plastic chairs to study road signs after which they would leave the chairs for the police, while second time offenders would be prosecuted in court. He said road traffic offenders would also be forced to go to driving schools for formal training.
Mr Ankobil said regular meetings would also be held with the media, Road Safety Commissions and the Ghana Private Road Transport Union (GPRTU) to find out how the situation could be improved. Apart from these, the Regional Police Commander said suggestions boxes would also be placed at vantage points to get the reactions of the public towards their performance in the Region.
He said lawlessness, particularly in the regional capital was becoming alarming and therefore, needed concerted efforts to nip it in the bud.
Mr Robert Ayalingo, Deputy Regional Police Commander admitted that there were some bad nuts within the Police Service and challenged the public to expose such personnel, who misconduct themselves in society. He said the media had a pivotal role in reshaping the recalcitrant ones by putting them on their toes and pledged to work in partnership with media personnel to bring calm and sanity into the society. The Deputy Commander commended the media for their collaborative efforts in the past years by publishing and exposing criminals and urged them to extend their exposures to all spheres of developments. 06 June 05