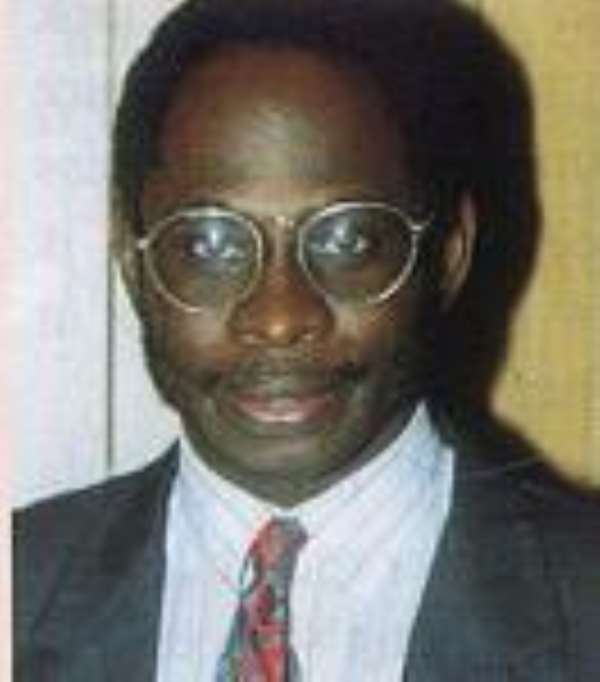 Accra, May 19, GNA - Dr. Kofi Konadu Apraku, Minister of Regional Co-operation and New Partnership for Africa's Development (NEPAD), has filed 1.5 billion cedi suit at an Accra High Court against The Chronicle and its publishers for defamation. The writ filed by Nana Obiri Boahen, a Suyani-based lawyer, stated that The Chronicle on September 27, 2004 in a front-page story with headline, "Mumuni has more fire power than injury-Prone Aliu", the defendants "made wicked and derogatory, false and unfounded remarks about the plaintiff." Dr Apraku is seeking the orders of the court to compel the Editor of Chronicle to retract the story on three consecutive times as well as award cost. In the statement of claim, the plaintiff said the said publication, which had no bye-line, was not only untrue but was maliciously and mischievously done. According to the plaintiff the publication was with the intent and purpose of exposing him to public hatred and contempt in the eyes of right thinking people. According to statement, the publication alleged that Dr Apraku pulled faces at the Vice President at a meeting thus causing rancour between them.
The plaintiff said the Chronicle had a very wide patronage, which had its readership both in Ghana and outside Africa. The plaintiff said as result of the publication, he had been receiving numerous calls from friends, well-wishers, among others, complaining bitterly about the effect of the said publication.
In addition, the plaintiff said his wife and children who were resident outside Ghana had been traumatized by the said publication.
It said the Editor of Chronicle and its publishers are vicariously liable for the tortuous act committed by their agents/reporters/employees who in the course of their ordinary employment publish slanderous/Libellous statements, the plaintiff added.