University of Education shut down temporarily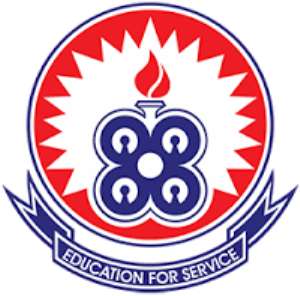 Isaac Arkoh/Grace Darko GNA
Winneba (C/R), June 14, GNA - The University of Education Winneba (UEW) and its campuses and offices across the country including Mampong-Ashanti and Ajumako have been temporarily shut down until Friday June 16
This followed a decision of the Winneba High Court to uphold a suit brought against the institution by one Supi Kwayera to challenge the legality of certain actions taken by the former Governing Council of the University and a relief restraining the principal officers of the University from working.
A statement signed by Dr. C. Y. Akwaa-Mensah, Registrar, Division of Publications and Communication and cited by the Ghana News Agency on Tuesday said the institution had halted its activities pending the determination of the substantive case on Friday June 16.
This is to ensure that the University did not contravene the directive of the Court.
The statement said 'In line with the decision of the Court, the members of the University community, comprising of University Teachers Association of Ghana (UTAG) Executives, Deans, Head of Departments and representatives of Senior Members have decided to shut down the University until Friday, June 16 when the substantive case will be heard in court.'
It further said 'in order not to flout the directive of the Court, the institution has also directed all its satellite campuses in Kumasi, Mampong-Ashanti and Ajumako to do same'.
This was because other management members, Principals, Deans and Deputy Registrars were all appointed by the Council whose authority was being challenged, the statement added.
Mr Supi Kofi Kwayera, last month sued UEW and the Education Ministry for what he alleged was an unlawful extension of the school's Governing Council's tenure.
He was among other things seeking a declaration that the extension of the mandate of the Governing Council to stay in office to perform such functions as a properly appointed council was in breach of Section 8 Act 672.
GNA