UN Tribunal To Rule On Ghana -Cote D'lvoire Boundary Dispute In September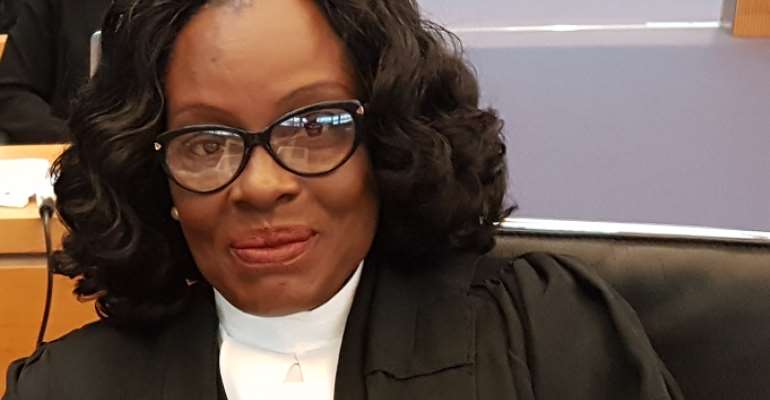 The International Tribunal for the Law of the Sea will give its judgement on the dispute between Ghana and Cote d'lvoire concerning the delimitation of the maritime boundary in the Atlantic Ocean by the end of September this year.
The president of the Tribunal, Mr. Vladimir Golitsyn announced this in his annual report at the opening of the 27th Meeting of the States Parties to the UN Convention on the Law of the Sea at the United Nations headquarters in New York.
During the five-day event, the States Parties will look at the annual reports from the institutions established under the Convention and the budgetary matters of the Tribunal, they will also elect a new 21-member body to the Commission on the Limits of the Continental Shelf and another seven members to the International Tribunal to the Law of the Sea.
He stated that the Special Chamber formed to deal with the disputed matter delivered an order on a request for the prescription of provisional measures filed by the Cote d'lvoire on April 25, 2015.
Subsequently, the partners submitted their written pleadings in respect of the merits of the case and the oral proceedings took place from February 6 to 16 this year, he stated.
In his opening remarks, Mr. Miguel de Serpa Soares, Under Secretary General for Legal Affairs and Legal Counsel of the United Nations urged the various delegations to contribute especially to the Trust Fund for the participation of the members of the Commission from the developing countries in the work of the Commission, given the potentially adverse implications that its deletion would have on the ability of the Commission to progress in its work.
He expressed the hope that the States Parties will continue to advance the goals of the Convention through peaceful uses of the oceans, equitable and efficient utilization of their resources, conservation of the living resources, the study, protection and preservation of the marine environment.
Ghana's delegation to the annual Convention is headed by the Attorney General, Ms. Gloria Akuffo. It includes the Solicitor General, Mrs. Helen Ziwu, Chief State Attorney, Mrs Stella Badu and Mrs Audrey Abayane, acting Director of Legal, Ministry of Foreign Affairs .
Also attending are two officials of the Ghana National Petroleum Corporation, Nana Poku, Senior Genetic Manager and Mrs. Adwoa Wiafe, LegaL Manager.