Sakumono-Klagon floods; leaves workers, BECE students, stranded
News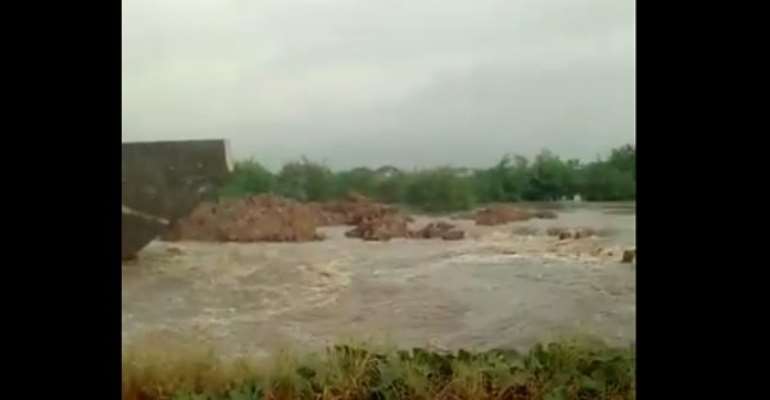 Hundreds of workers and students have been cut off Accra after flooding rendered an uncompleted bridge impassable.
Rains which began at dawn have washed into the low-lying area locking down residents moving from Klagon to Sakumono to access Accra.
"The entire area is flooded", a surgeon Dr. Gordon Offei revealed his frustration as he had to drive back home after encountering a 'modern day red sea at about 5:45am.'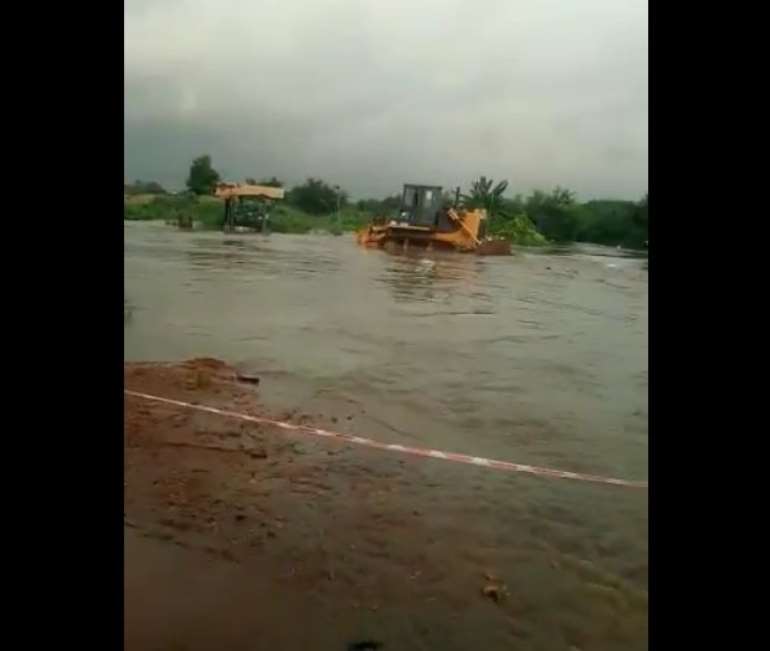 He told myjoyonline.com he had anticipated the floods and left home early enough hoping to cross the bridge which is barely 30% complete.
Dr. Offei was due to join his colleagues at Korle-Bu to prepare patients for surgery Tuesday. He says he watched several cars gaze at the impossibility of crossing over to Sakumono.
Tuesday is also Day Two of the Basic Education Certificate Examination (BECE).
At the heart of the problem in Tema West constituency of MP Carlos Ahenkorah is the state of a bridge whose construction began 8 years ago.
The bridge was the link from Klagon to Community 12 to give options to motorists who do not wish to use the Ashaiman over-pass.
Photo: Klagon on the top left of this map is hedged in by the Akumo Lagoon and the Accra-Tema mortorway behind it.
After years of delay, 'there was a semblance of some construction' before the elections. Dr. Offei observed, some work has returned to the site in recent times but the bridge is still nothing more than two pillars.
The bridge is the main route out of Klagon since two other access routes are also not accessible.
One of them is a bridge at Accra Abattoir which was washed off during the June 3 flood two years ago. An underpass at Ashiaman has also been flooded since Tuesday's rains, he said.
"So we are sleeping on an island," a frustrated Dr. Offei he revealed how three streams around the community have overflowed effectively locking the community down.
Story by Ghana|myjoyonline.com|[email protected]