I'm Ready For "Disaster" Kan Dapaah – Agyapong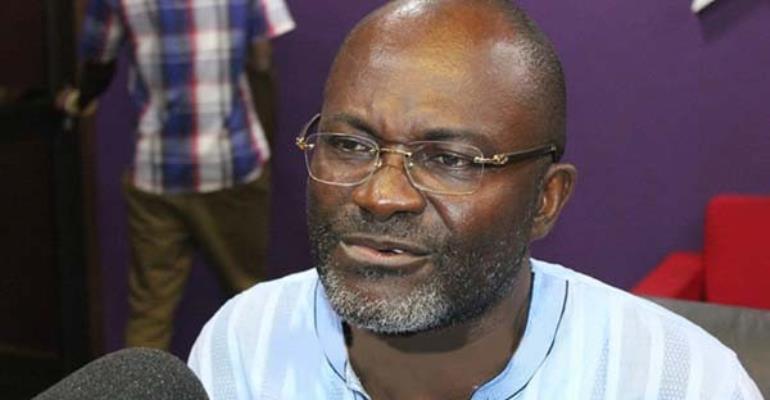 Assin Central MP Kennedy Agyapong has threatened to 'bring down' the governing New Patriotic Party if the national security minister does not desist from threatening him with an arrest.
Agyapong who is on record for his support for the violent NPP-affiliated group, Delta Force, claims Mr. Dapaah has suddenly stopped assisting members of the group after he became minister.
He told Peace FM in an interview that he is ready to fight the ruling party, like he did, with the now opposition NDC when they were in power.
"What they have done is disgraceful and I condemn them outrightly, but Kan-Dapaah is a disaster , National security is a disaster. The guys still see some NDC people at post while they are not working. They didn't do well but there is undercurrent, when they went for help from him he (Kan Dapaah) told them he has stopped doing those things."
"I have said it, if he likes he should come and arrest me. I am ready for them; I have a lot of issues and if they don't take care I will bring the party down. I only have respect for Nana Akufo-Addo. Threatening that you will arrest me; come and arrest me; I am waiting for you. I fought NDC so I am not afraid of NPP. Where was Kan Dapaah when I was spending on the party?
"I am not supporting what they (Delta Force) did but if NPP are accusing me of being the mastermind, I am ready for them. If they had listened to me, it would not have gotten to this level," he said.
Meanwhile, the 13 members of the vigilante group who escaped from the Kumasi Circuit court on Thursday have turned themselves over to the Police.