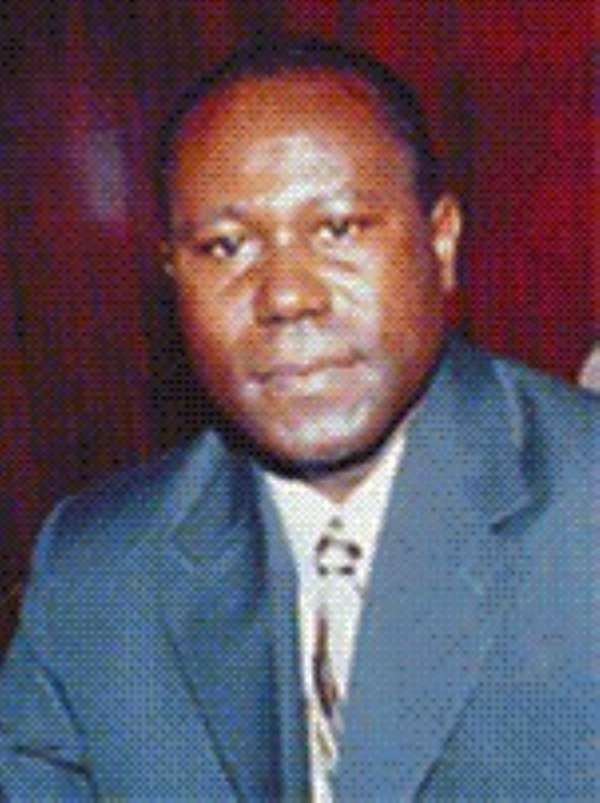 Agona-Nkwanta (W/R) April 21 ,GNA- Mr Joseph Boahen Aidoo, Western Regional Minister, said on Wednesday that, the imposition of the Social Impact Mitigation Levy on petroleum products was to raise funds for infrastructure development.
Addressing a People's Assembly at Agona-Nkwanta in the Ahanta West District, he said the current prices of diesel, kerosene and pre-mix fuel had been subsidised to make them affordable to the mainly low income group that patronise the products.
The Regional Minister said Government had embarked on a vigorous human resource development to ensure efficient utilization of the country's natural resources.
Countries, less endowed with resources were far ahead of the country in development, he noted, and attributed this to lack of human resource development.
Mr Aidoo said it was for this reason that the Government had made education free from kindergarten to the junior secondary school levels. He said the district assemblies had been directed to pay some allowances to teachers serving in deprived communities to entice them, to stay.
Mr Aidoo said chieftaincy disputes had become the main headache of the Regional and District security, but gave the assurance that these bodies would intervene in such disputes only when the lives and security of the people were at stake.
Papa Owusu-Ankomah, Minister of Interior and Member of Parliament for Sekondi urged the people to support the poverty reduction programmes of the Government and the undertaking of more development projects. Mr Samuel Owusu-Adjei, Deputy Minister of Health said Government had decided to pay additional duty allowance to health personnel in the rural areas as an incentive to retain them.
Mr Peter Mac Manu, Regional Chairman of the ruling New Patriotic Party, asked Mr Kwesi Biney, Ahanta West District Chief Executive and the Member of Parliament for the area, Mr Samuel Jonfiah, who are engaged in a dispute to desist from issuing press statements to deepen the stalemate, since the matter was before the Council of Elders of the Party.