Dr Lawrence Tetteh calls for greater collaboration between Ghana and Hungary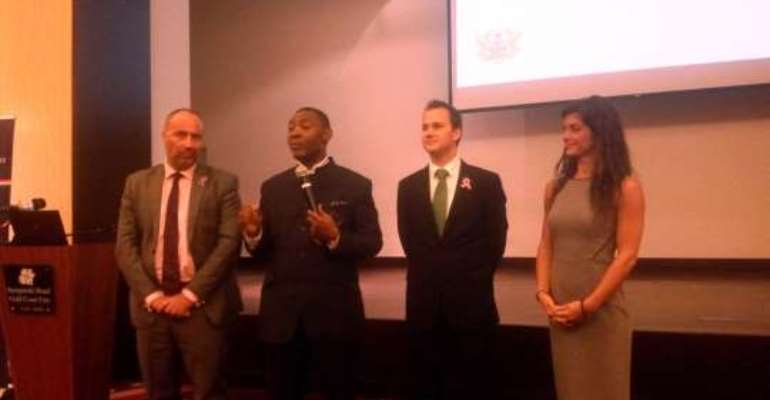 By Iddi Yire/Theophania Dzadza, GNA
Accra, March 15, GNA - Dr Lawrence Tetteh, a renowned International Evangelist, has called for greater socio-economic collaboration between Ghana and Hungary for their mutual benefits.
He said Hungary had a strong economy because of its vibrant agrarian community, which Ghana could learn a lot from.
He explained that the youth unemployment, which had saddled so many developing countries including Ghana, could be addressed through strengthening the agriculture sector.
Dr made the call on Wednesday in Accra during the opening of the Second Ghanaian-Hungarian Business Forum, which was organised by the Hungarian Chamber of Commerce in collaboration with the Ghana Chamber of Commerce.
At the forum to showcase their works, were representatives of about a dozen of Hungarian companies from the fields of agriculture, agro-processing, creative-art and health industry.
The forum was attended by more than 150 Ghanaian businessmen and women, exporters and importers, agriculture experts, traditional rulers, researchers and academia.
The event was organised by the Hungarian Embassy in Ghana, as part of activities marking Hungary's Independence Day Celebration, which falls on March 15.
The maiden edition of the Ghanaian Hungarian Business Forum was held in October, 2015, in Accra.
He explained that Ghana stood to gain lot through strong economic partnership between the two nations, adding that Hungary had a lot to offer Africa.
Dr Tetteh, who is the President/Founder of the Worldwide Miracle Outreach, UK, the Hungarian Government, had set aside € 800 million in its Exim Bank for its 'Opening to the South' project, which was an initiative to support developing countries like Ghana.
He urged Ghanaian businessmen and women to be confident in doing business with their Hungarian counterparts because, Hungarian products were European Union certified.
He said Hungarian Universities had scholarship schemes for students from developing countries; that they provide quality teaching and learning.
Dr Tetteh, himself, a Hungarian trained economist, recalled that the economic advisers of Ghana's first President, Dr Kwame Nkrumah, were from Hungary.
He also noted that the first coach of the Ghana National Team, the Black Stars was a Hungarian.
Mr Andras Szabo, the Hungarian Ambassador to Ghana, remarked that the Forum was within the framework of Hungary's foreign policy strategy called 'Opening to the South', which led to the reopening of the Hungarian Embassy in Accra in April 2016.
He said the Forum was to provide an invaluable opportunity for Hungarian investors to connect with their Ghanaian counter parts in the field of agriculture, agro-processing, commerce, creative-art, health and education.
GNA