Giant baby weighs 15 pounds – double normal newborn weight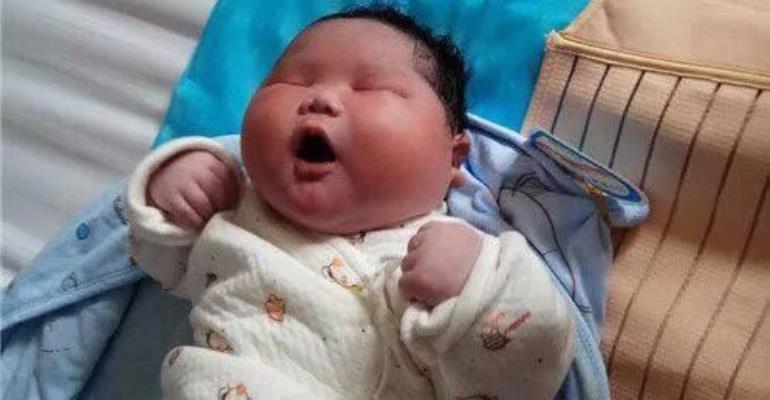 A mother has given birth to one of the heaviest babies in China.
The newborn is double the average weight in the world's most populous country.
Coming in at 14.8 pounds the baby was dubbed 'Kang Kang', which means healthy in Chinese, by his father.
Although the family have not been named, their surname was given as Wang according to local media.
Born through a Caesarean section in Daxing Hospital, Xi'an in Shaanxi Province, according to the People's Daily.
Kang was 58cm long, again double the average for China.
His dad, who already has an eight-year-old daughter, said the 35-year-old mother was overweight and had gestational diabetes.
He said Kang must have been 'too good at absorbing nutrients in his mother's belly' after revealing the pregnancy diet consisted of coarse food grain.
In Chinese tradition expectant mothers are overfed to encourage a large child but a local doctor, Dr Liu, warned that the practice could affect labour.
But Wang is happy with his offspring proudly sharing the images of his son online and receiving praise from 'jealous' relatives.