15 February 2017
|
Press Statement
Group Wants Dr Nsiah Asare Considered As NHIA Boss
Past NPP TESCON Executives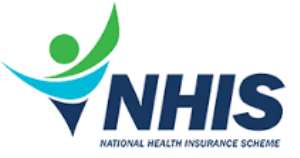 We the above group extend our warmest greetings to the leadership of the new patriotic party.
Today is a day of love and its our prayers that our love for everyone increases just as our love for our dear party shall increase always even in the midst of disappointment just as we find ourselves.
We are appealing to the President of the republic to appoint Dr NSIAH ASARE as NHIA boss to thank the grassroots in the Ashanti region.
We are very certain about Dr NSIAH ASARE simply because of his time and understanding for TESCON duties and his constant presence at our meetings, says volumes about his love for grassroot works notwithstanding his financial commitment towards our programs and projects.
His role in the mammoth pre-election demonstrations organised in the region as well as rural campaign leading to our maximizing of votes from the remote areas as compared to previous years shows his commitment and loyalty towards party works.
The appointment of Dr NSIAH ASARE as NHIA boss will be a major morale booster for grassroot works, the teaming supporters, youth in the region and ultimately, Ghana as a whole due to his in-depth knowledge and experience in the health sector.
We pray our petition fall on good soil and yield fruits.
....Signed...
John Kwaku Odoom,
0245172697
Francis Oppong
.0249347220
Richard Sarpong
O240431289