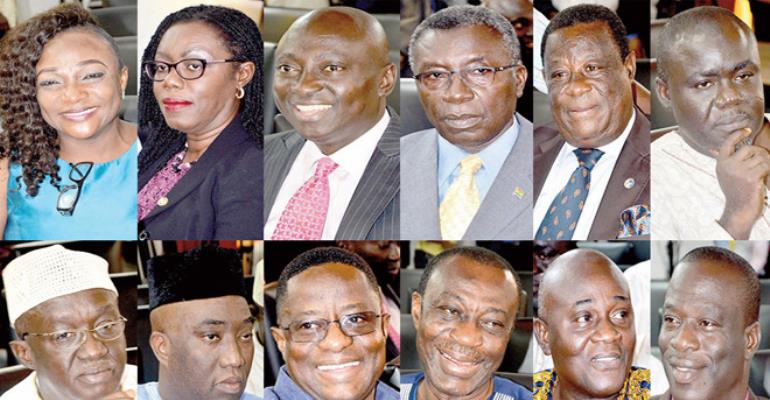 President Nana Addo Dankwa Akufo-Addo yesterday announced the names of 12 more persons as his nominees for various ministerial positions, with the introduction of two new portfolios – Minister in-charge of Monitoring and Evaluation and Minister for Regional Re-Organisation and Development.
Those who made it to the list this time round include the Member of Parliament (MP) for Tafo, Dr Anthony Akoto Osei – Minister-designate, Monitoring and Evaluation at the presidency; MP for Okere, Dan Kwaku Botwe; celebrated Cardiologist, Professor Kwabena Frimpong-Boateng; John Peter Amewu [Volta Regional Chairman of the governing New Patriotic Party (NPP)] and Otiko Afisa Djaba, National Women's Organiser of the party.
The rest of the nominees are Ignatius Baffour Awuah (MP for Sunyani West), Kweku Ofori Asiamah (Central Regional representative on the National Council of the NPP), Joe Ghartey (MP for Essikado-Ketan), Kwasi Amoako Atta (MP for Atiwa West), Ursula Owusu-Ekuful (MP for Ablekuma West), Joseph Kofi Adda (MP for Navrongo Central) and Samuel Atta Akyea (MP for Abuakwa South).
It brings to 25, the number of Ministers -designate so far nominated by President Akufo-Addo to serve in his government, pending parliamentary approval.
DAILY GUIDE has learnt that more ministries are in the offing, including Ministry for Infrastructural Development, to be manned by a woman from the Central Region.
Monitoring & Evaluation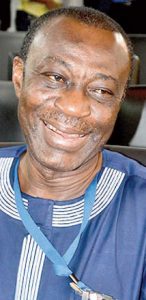 Nana Akufo-Addo has nominated former Minister of State at the Ministry of Finance, Dr Anthony Akoto Osei, as Minister in-charge of Monitoring and Evaluation at the Flagstaff House.
The president said he is "going to see to it that the targets set by the government as contained in the NPP manifesto as well as those set up in the budget are met; not just met, but met on time so that the entire machinery at all times is going to have somebody calling up and asking questions."
Akoto-Osei, 64, is the MP for Old Tafo, former Ranking Member for the Committee on Finance and member of the committee of Interior and Defence.
He is considered as one of the finest Economists in recent years, acquiring his experience from providing consultancy services for the World Bank (Korea Division) in 1987, teaching at Dillard and Howard Universities from 1984 to 1995 as an Associate Professor in Economics and as a Research Fellow for the Centre for Policy Analysis (CEPA), Ghana from 1996-2001 in Ghana.
Regional Re-organisation And Development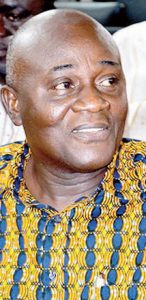 Dan Kwaku Botwe heads for the newly created Regional Re-organisation and Development Ministry which is expected to restructure governance in the country.
Dan Botwe, 58, worked as a computer analyst at the Ghana Cocoa Board from 1985 to 1993, before moving into private business.
Among his long list of achievements in politics, he was elected General Secretary of the NPP in 1998 and re-elected for a second term in 2001.
In 2005, he was appointed as Minister of Information by President John Agyekum Kufuor. Dan was elected in 2008 as the Member of Parliament for the Okere Constituency, a position he holds till date. From 2013 to 2016 he was made Minority Chief Whip of the 6th Parliament.
He is married with three children.
Environment, Science, Technology & Innovation
The president believes the country cannot develop without a man like Prof Frimpong-Boateng, whom he has nominated for the position of Minister of Environment, Science, Technology and Innovation.
The 67-year-old former CEO of the Korle Bu Teaching Hospital who established the National Cardiothoracic Centre, has received several local and international awards in recognition of his medical work and service to humanity.
Prof. Frimpong-Boateng was the winner of the 2012 edition of the prestigious African Heroes Award, presented by Ohio University in Athens, Ohio, USA, on February 12, 2012.
He is married and has five children.
Lands and Forestry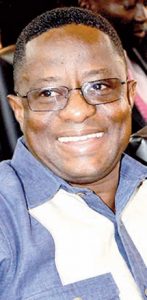 Peter Amewu, 48, who has been nominated to head the Ministry of Lands, Forestry and Mines, is said to be having more than 15 years' experience in government, private sector, civil society and international development organizations.
He is a Co-founder of Africa Center for Energy Policy – ACEP.
He is married with three children.
Gender, Children And Social Protection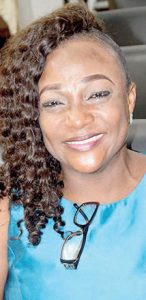 President Akufo-Addo thought it wise to nominate his party's National Women's Organiser, 54-year-old Otiko Afisa-Djaba, as the Minister for Gender, Children and Social Protection.
She studied Information Systems in the UK, communications in Eygpt and holds a Bachelor of Arts degree in Integrated Development Studies at the University of Development Studies in Ghana.
Otiko worked as a Consultant in Children's Rights and rural women's development for Plan Ghana in extremely deprived rural communities in the Sissala District and in Wa.
She is a polyglot, who speaks eight Ghanaian languages; and has 4 children.
Employment And Labour Relations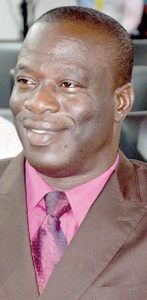 Fifty-one-year-old Ignatius Baffuor-Awuah also heads to the Employment and Labour Relations Ministry.
He was Municipal Chief Executive of Sunyani from 2001 to 2005 before being appointed Deputy Brong – Ahafo Regional Minister by President Kufuor between 2005 and 2006 and landed the top job in the region in 2006, when he was appointed the Regional Minister.
He has been the Member of Parliament for Sunyani West since 2009 and has been the Deputy Ranking Member for Finance, among other positions.
Transport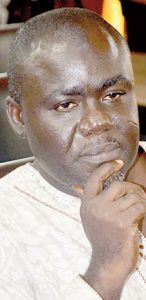 Kwaku Ofori Asiamah, 47, who is not too known, is a product of the University of Cape Coast with a Bachelor of Commerce degree. He has also been designated to head the Ministry of Transport.
Asiamah is married with four children.
Railways Development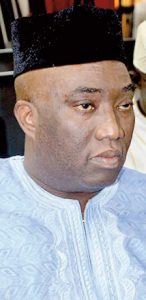 The president has also tasked his nominee for the Ministry of Railway Development, Joe Ghartey, to revamp the country's dead railway industry.
The 55-year-old lawyer and MP for Essikado-Ketan, has taught Company Law at the Ghana School of Law, Securities Industry Law at the Ghana Stock Exchange, Investment Law at the Ghana Business School, University of Ghana and Corporate Governance at the Ghana Institute for Management and Public Administration (GIMPA).
He entered Parliament in 2005.
He is married with five children.
Roads And Highways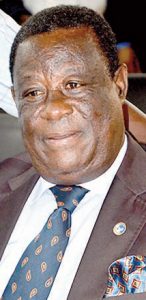 MP for Atiwa West, Kwaku Amoako-Atta, is the Minister-designate for Roads and Highways. He obtained a Bachelor of Science degree in Administration and was called to the Ghana Bar in 2002. In 2004, he obtained an Executive Masters in Business Administration (EMBA).
He worked with the then Meat Marketing Board from 1979 to 1985 as a Marketing Manager. He held other positions in other establishments.
He is married with four children.
Communications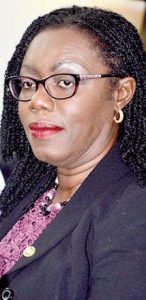 The MP for Ablekuma West, Ursula Owusu-Ekuful, 52, also needs the blessing of parliament to become the head of the Ministry of Communications.
She worked for 10 years as an Associate at Akufo-Addo, Prempeh & Co., Legal Practitioners and Notaries Public.
From September 2005 to May 2008, she was the acting Managing Director, Western Telesystems (Westel), and from April 2008 to January 2009, she was the Corporate and External Affairs Director, ZAIN Ghana.
She is married and has a child.
Water Resources And Sanitation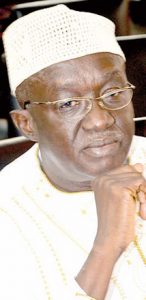 After managing to win back his Navrongo Central seat, 60-year-old Joseph Kofi Adda has been honoured with the position of Minister-designate for Water Resources and Sanitation.
Under the government of President Kufuor, he was Minister for Energy from 2006 to 2008, and prior to that he was Minister for Labour and Social Development from 2005 to 2006. It was under his tenure in office as Minister for Labour that the National Youth Employment Programme, which created 150,000 jobs, was conceptualized and introduced.
He is married with two children.
Works And Housing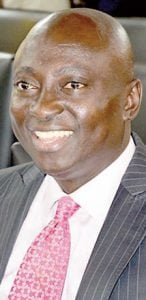 MP for Abuakwa South, Samuel Atta-Akyea, will become the Minister of Works and Housing if he is approved by Parliament.
He was called to the Ghana Bar in 1993. He once worked at the Attorney General's Department. He has served on the Finance, Public Accounts, Judiciary and Appointments Committees of Parliament.
He is married with 3 children.
By Charles Takyi-Boadu, Flagstaff House