11 January 2017
|
Politics
Nana Addo shouldn't apologize for speech gaffe – Atta Akyea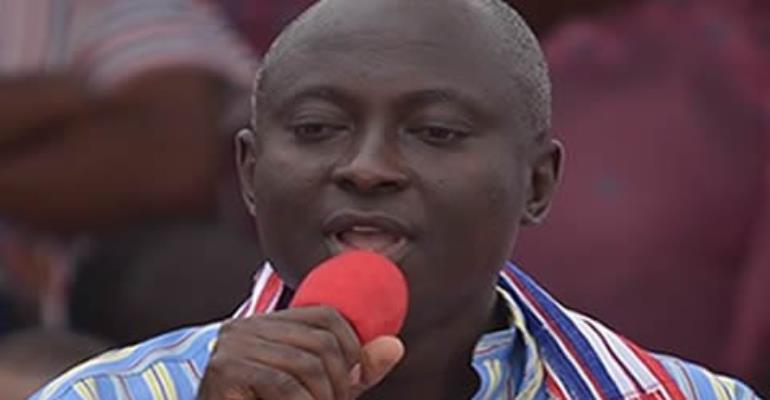 The New Patriotic Party (NPP) Member of Parliament for Abuakwa-South, Samuel Atta Akyea has urged President Akuffo-Addo not to succumb to pressure to apologize for plagiarizing portions of his inaugural speech.
The President has been under intense pressure to apologize after it was discovered that portions of his speech were lifted from speeches by some former Presidents of the US.
Speaking to Citi News however, the Abuakwa-South MP said it will be unnecessary for the President to apologise for a development he is not responsible for.
He believes "the one who is responsible for putting together the speech should rather apologise."
Mr. Atta Akyea's comment comes days after the Minority in Parliament officially asked the President to withdraw his address.
Withdraw Nana Addo's 'plagiarized' speech – Minority 
The group in a statement signed by the Deputy Minority Leader,  James Klutse Avedzi, asked the NPP to withdraw the "plagiarized address" and resubmit another speech which will reflect all "attributable sources."
"Considering that this inaugural address was made before us in Parliament in compliance with the Constitution and same having been captured by the Hansard Department as part of the official records of Parliament, the Minority demands that the now infamous plagiarized inaugural address be withdrawn and expunged from Parliamentary records with liberty to resubmit another speech not tainted with fraud and reflecting all attributable sources.
"The sanctity of Parliament must be respected and preserved, and it is our expectation that the new Speaker of Parliament The Rt. Hon. Prof. Aaron Michael Oquaye who thankfully is an academic of some repute, will better appreciate the full ramifications of what is before us."
The Minority caucus in Parliament President officially withdraws the speech, which it says has caused embarrassment to the country.
 –
By: Marian Ansah/citifmonline.com/Ghana