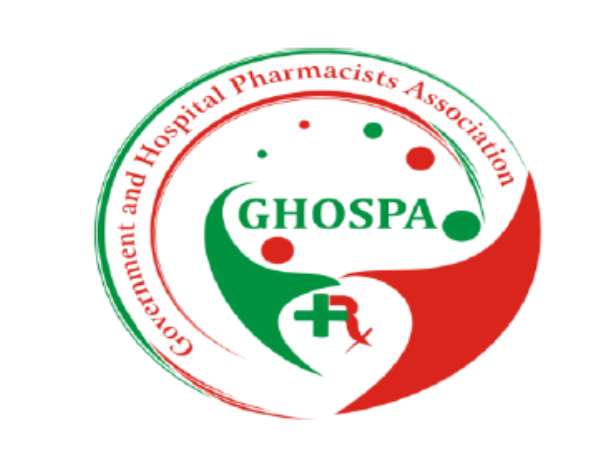 By Samira Larbie, GNA
Accra, Sept. 14, GNA - The Government Hospital Pharmacists Association, (GHOSPA) has asked government to implement the National Labour Commission (NLC) ruling in 2013 and the Cabinet sub-committee recommendations to help resolve their problems.
The NLC ruling placed the working conditions of pharmacists at level 18 and the committee recommendations talked about level 114 as interim market premium for pharmacists.
Mr Agyemang Badu, the National Chairman of GHOSPA, speaking at a news conference in Accra on Tuesday said if government complies with these recommendations, their problems would be addressed for the benefit of all.
He said the strike which is in its ninth day would be their last attempt to send the message clear to government that they have endured enough of the inequality and injustices meted out to them by the Fair Wages and Salary Commission (FWSC).
Mr Badu noted that GHOSPA has been battling FWSC over the issue for six years now for unfair placement on the Single Spine Salary Structure, payment of market premium and other working conditions.
'For this reason we have given government an additional 10 days ultimatum to come up with a clear cut commitment to address the issues,' he stated.
He said the 10 days is to allow institutions who are mandated to see the resolution of the issue because it lays in their remit to ensure this problem is resolved once and for all.
After the said days, he added that they would unleash additional measures if government did nothing to drive home their grievances.
'We can no longer buy into more promises of tomorrow. We want to assure Government that having waited patiently for six years we are ready to ensure this issue is resolved, but after 10 days we will begin to deploy additional measures to bring our plights to the attention of the president, government and the good people of Ghana," Mr Badu said
Mr Badu said there is no position such as 'Pharmacy Managers' and that the directive from government ordering all pharmacies to open would not work because such people are all members of GHOSPA and have been suffering for the past six years.
He thus urged patients, clients, colleagues and superiors at work to bear with public sector pharmacists in this trying moments.
GNA