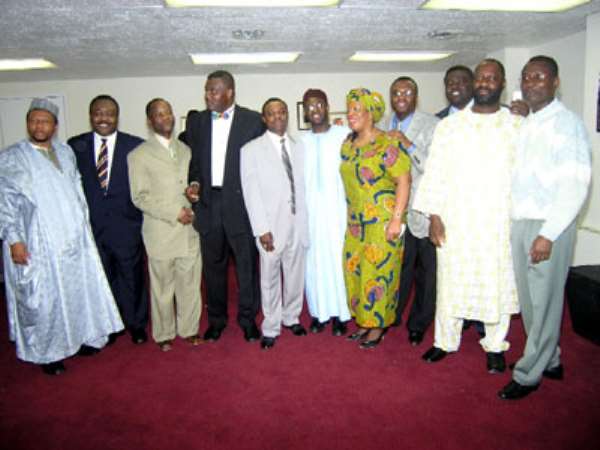 New York City, NY -- The National Council of Ghanaian Associations (NCOGA) hosts Ghana's 48th Independence Day Anniversary Celebration on Saturday, March 5th, 2005 at Lehman College's Lovinger Theater, located at 250 Bedford Park Blvd West in the Bronx.
The era of organizing parties to celebrate the Ghana's Independence Day anniversary in NY is long gone. This year, NCOGA has instituted a new approach by adding a new flavor to the celebration and promises to be an extraordinary one.
The lineup for the celebration is as follows:
A health workshop sponsored by some of the best
Ghanaian physicians working in some of the most prestigious teaching
hospitals in the tri-state area and also in private practice. Other
sponsors include; local pharmaceutical companies,
A documentary on Ghana's Road to Independence
A cultural show
The NCOGA is an umbrella organization comprising of thirteen Ghanaian associations in the tri-state area. Some of the objectives of the organization is to reach out to the larger Ghanaian and African-American community to help address issues that may face the Diaspora, and to serve as a vehicle to promote cultural and educational exchange between the Diaspora and Ghana.
We hope that by expanding on the nature of the celebration to include attacking some of the socio-cultural issues that affect us, such as healthcare, we will, as an organization begin to move away from a mere organization to a forum for change in the community.
ALL GHANAIANS AND FRIENDS OF GHANA ARE ENCOURAGED TO PARTICIPATE IN THIS ONE OF A KIND EVENT.