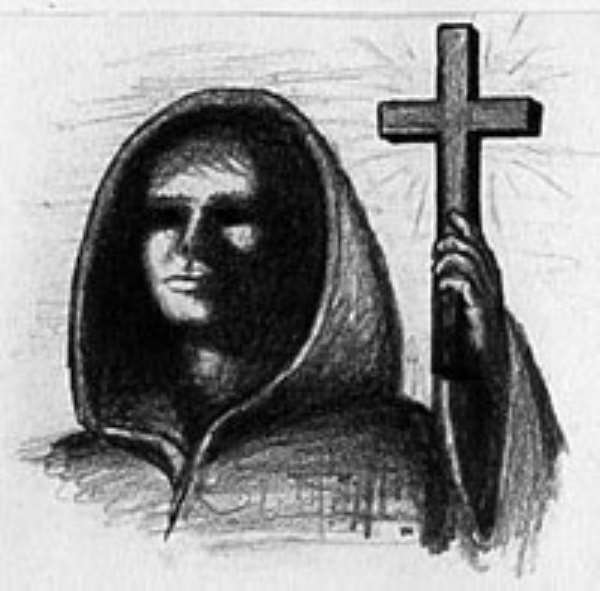 Kumasi, Jan. 25, GNA - The Christian community in Kumasi gave a rousing welcome to Rev. Dr Richard Roberts, a great miracle worker in the healing ministry, who arrived at the Kumasi Airport on Monday in a private jet from Tulsa, Oklahoma in the United States of America for an evangelistic crusade.
To most pastors and renowned men of God in the city, who met him on arrival after a brief stop-over in Accra, his visit to Kumasi is very significant and historical, since it coincided with the 87th birthday of his father, Rev. Dr Oral Roberts, world acclaimed miracle healing evangelist and America's premier gospel preacher, who combined spiritual and physical healing.
Dr Richard Roberts, the third child of his father, who has taken after him, was accompanied by a health team made up of five physicians, nine nurses and one dentist to offer free medical services and health counselling to the people of Kumasi and its surroundings.
Met on arrival by the Kumasi Ministers Fellowship, the cream of the clergy in the city and the media, Rev Roberts expressed his great delight for the opportunity to visit Ghana, pointing out that, Ghana was one of the nation's among 39 others, which God had revealed to him 20 years ago that, he would reach with the word of God.
He said he was expecting tremendous miracles, signs and wonders in his crusade, which commences on Wednesday and ends on Saturday at the Jackson's Park.
The man of God is full of compassion for mankind and will donate to the Otumfuo's Education Fund all the proceeds of the crusade and also distribute some 20,000 Bibles to those to be converted at the crusade. Dr Roberts, who also believes in a holistic approach to the preaching of the gospel, will be meeting both the physical and spiritual needs of the people. He will also distribute educational materials to schoolchildren in addition to drugs.
The Archbishop Sarpong's Liturgical Cultural group treated him to "adowa" dance on arrival.