Rawlings' admission of Abacha's $2m demontrates 'honesty'- Adom-Otchere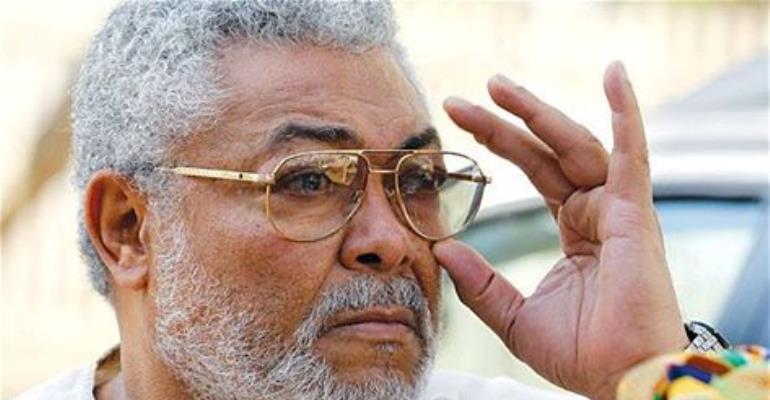 Seasoned journalist, Paul Adom-Otchere, has said that former President, Jerry John Rawlings' admission that he took only two million dollars while still in office from then president of Nigeria, Sani Abacha, as a demonstration  of his increasing commitment to honesty, and the well-being of the country.
While admitting that the revelation came as a shock to him he stated that it was a sign of the former president's evolution as a person, since handing over power in 2001.
"It is completely shocking that Mr. Rawlings must have to admit this at this stage. It also helps us to understand the kind of personality that Rawlings has become. It helps us understand that after leaving office nearly sixteen years ago, Rawlings has changed and his instincts towards nation-building and towards truth and honesty and towards a great future for Ghana have completely increased," Paul Adom-Otchere said on Eyewitness News on Monday.
"We are happy that he has admitted something like this to help us build and set the parameters for the future."
Ex President Rawlings, in an interview with the Guardian Newspaper in Nigeria,  admitted that he had received some amount of money from former Nigerian President Sani Abacha.
He denied claims that he had received $5 million from the former Nigerian head of state, stating the amount given to him was $3 million less.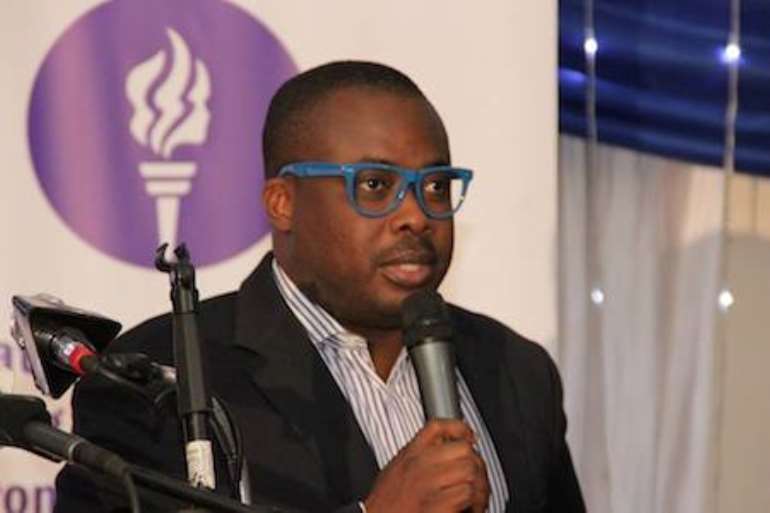 Paul Adom-Otchere
However, Paul Adom-Otchere, who covered the issue as a parliamentary correspondent when it came up in 2008, stated that, the fuss over the amount of money was largely irrelevant, and that the revelation should rather elicit a conversation on the conduct of heads of state.
He said that the concept of giving among heads of state, was not unusual these days, and that it was difficult to determine whether this particular issue could be considered unlawful.
"The quantum of the money should not be the issue; the principle about whether a president can or can't do that is the issue. Within the context of international relations, diplomats will tell you that presidents do share gifts across the world. The American president does apparently, the UK Prime Minister does and when Dr. Kwame Nkrumah was president, in support for his African Union position, he used to travel around the world and send a lot of money to Guinea and other places."
"Somehow in international relations, that has come to be a convention where heads of state share monies. Colonel Muammar Gaddafi shared a lot of money across the world and to heads of states in Africa towards the formation of the new African Union. It's difficult to tell whether it's a crime or not because within the international context, they do share gifts,"  the host of Metro TV's Good Evening Ghana said.
Rawlings backed Abacha
Paul Adom-Otchere said that although Abacha was hugely unpopular with the international community which many criticising his style of governance, Rawlings was one of the few people who backed the Nigerian head of state.
"Abacha was very bad in those days and most of the African Union leaders were worried about Abacha and would pass comments about him internationally. It was only Rawlings who seemed to give Abacha some credibility because he would explain on international platforms that the people had to understand the context of the Nigerian situation," he said.
Go and sin no more
Former Member of Parliament for New Juabeng North, Hackman Owusu-Agyeman, believes former President Jerry John Rawlings' admission that he accepted $2 million from former Nigerian Head of State, Sani Abacha, after nearly 18 years of denial, should warrant forgiveness from Ghanaians.
"He has confessed it and I think we should be magnanimous enough to say let bygones be bygones, but I think from him, we should learn lessons that the President should desist from taking gifts from persons or money and everything like that," he stated on Eyewitness News
By: Edwin Kwakofi/citifmonline.com/Ghana