Volunteers For Nduom Congratulates Ndoum For Winning EMYs Awards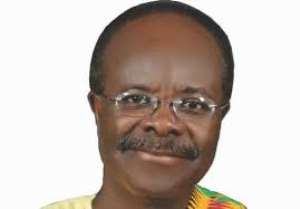 Ndoum
We the Volunteers for Nduom wish to congratulate Dr. Papa Kwesi Nduom, on winning the Ultimate man of the year at the Exclusive Men of the Year ( EMYs) Awards. At the Banquet Hall on Saturday 18th June, 2016, Dr. Nduom emerged the Ultimate man of the year amongst top business leaders in the country.
This award has renewed our spirit to campaign for you because, this is evident of acceptance of your ingenuity and industrious nature by Ghanains who have voted you as the ultimate man of the year. It also means Ghanaians shall be willing to accept you as the leader who shall take Ghana to the next level.
We pledge to continue to work diligently to support Dr Nduom, create a credible competitive political platform capable of winning power and many seats in parliament come November 2016.
We also take this opportunity to wish you 'Happy Father's Day'.
The Ultimate Father of the Year.
EMMANUEL OSEI
PROGRAMMES OFFICER
VOLUNTEERS FOR NDUOM
0501449544