Journalists asked not to inflame passion in Bolgatanga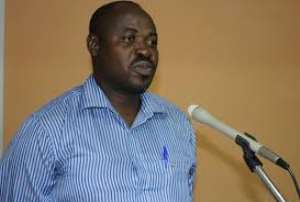 By Fatima Anafu-Astanga, GNA
Bolgatanga, June 16, GNA - Mr Philip Abbore Adongo, Bolgatanga Municipal Chief Executive, has appealed to the media to be circumspect in their reportage in order not to inflame the volatile situation in the area.
Mr Adongo said the region is enjoying peace and acknowledged the cooperation of all in the region for the achievement.
He said this when the Municipal Security Council (MUSEC) interacted with the media in Bolgatanga.
He reiterated the damaging effects of conflicts and urged the media to cross check information with stakeholders before publishing their stories since the strategic development and the current peace the region is enjoying could be compromised if news are twisted.
He asked radio stations to control panelists, who deviate into issues that have no bearing on matters being discussed and should desist from personality attacks.
Mr Adongo called for reportage that would promote the culture and the people.
He said a lot of inaccurate stories have been peddled about the region and called for fair and accurate reportage.
Mr Ketibwiebeacher, Municipal Coordinating Director noted the importance of communication as a tool for promoting development and advised the media to let the development of the region be a priority.
He advised journalists to avoid sensational news and focus on issues that would help the region to grow.
Assistant Commissioner of Police Samuel TibilPunobyin, Municipal Police Commander said MUSEC is hoping to forge collaboration with the media to enhance peace and security in the region and therefore called on all to cooperate with the members.
GNA