Blame Kufuor for power crisis, not Mahama – Spio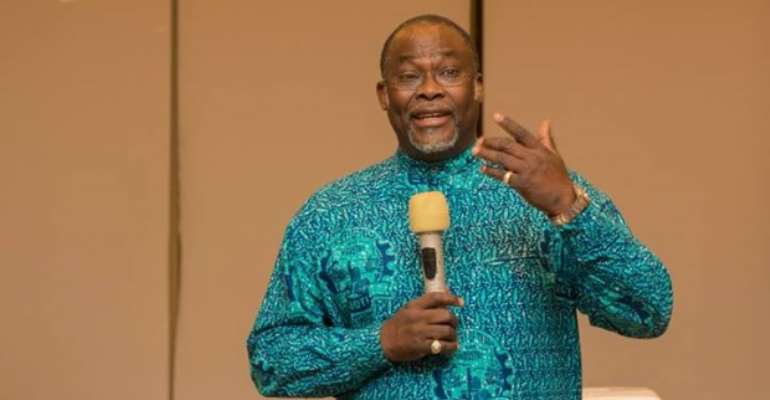 Ghana's Minister of Trade and Industry, Dr. Ekow Spio Garbrah, has blamed erstwhile Kufuor administration for the country's unending power challenges.
According to him, former President John Agyekum Kufuor's administration failed to significantly improve the available power thereby complicating the problem as demand increased over time.
"I've said we've had challenges for instance in the power sector and this is not a secret and the challenges in the power sector were not created by the NDC. They were created by governments like the NPP who during their era hardly added any megawatt of power to Ghana's total power production capacity," he stated.
Speaking to the media on Wednesday, Spio Garbrah said although the power crisis has been a major challenge for the country, Ghana is still far ahead of many other West African countries.
"So that's one area where I think we've all had challenges but in spite of that, Ghana is still a country that is ahead of most African countries in power production. Nigeria with over 180 million people has about 5,000 megawatts of power; but Ghana with less than 30 million people has 3,000 plus megawatts of power; so if you do the mathematics and arithmetic, you will see that we are far ahead of almost all our West African countries. In fact, there are about five or six West African countries which when put together have less power production than Ghana. Some of them have
Dr. Spio Garbrah noted that, since the National Democratic Congress (NDC) took over the management of the country, it has added more than 1,000 megawatts of power to the national grid "and the number is increasing."
Dumsor
Ghana has for the past four years been experiencing erratic power supply which collapsed some businesses.
Government in a bid to alleviate the effects of the crisis, imported two power ships to augment the country's power supply, imported other power plants as well as partnered a number of private firms to boost generation.
I'll fix dumsor
President John Dramani Mahama in 2015 promised to end the power crisis .
He said past governments have managed the crisis but he plans to end it.
"I do not intend to manage the situation. I intend to fix it. I John Dramani Mahama will fix the energy situation," he added.
–
By: Godwin A. Allotey/citifmonline.com/Ghana
Follow @AlloteyGodwin