Man, 41, Stabs Mother To Death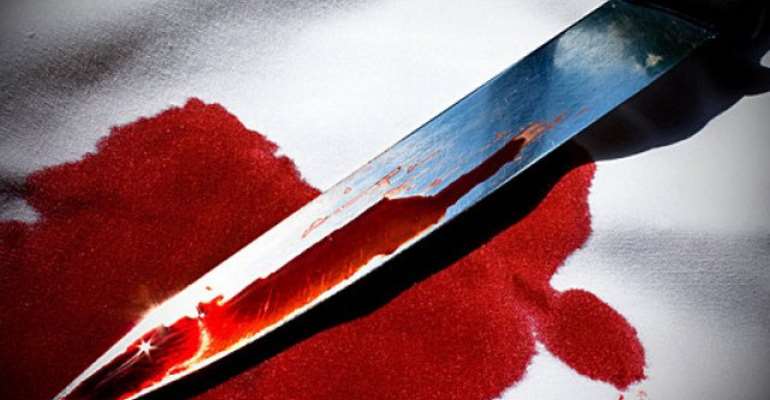 A 41-year-old trader Tuesday May 31 allegedly stabbed his mother several times to her death at Chirapatre, a suburb of Kumasi.
Isaac Adu absconded leaving his dead mother Ama Achiaa, 77, in a pool of blood.
Isaac is said to have killed his mother for thwarting his progress in life.
According to tenants who spoke to Class News' Ashanti regional correspondent, Aboagye Frank Jackson, Isaac had been constantly quarrelling with the mother for blocking his progress in life.
Isaac was told by his pastor his mother was the cause of his underachievement in life. After prayers to succeed in life failed, Isaac returned from church on the evening of Monday May 30 and stabbed his mother who he believed was the cause of his problems on the dawn of Tuesday.
The suspect is currently on the run while the police are yet to arrive at the scene.