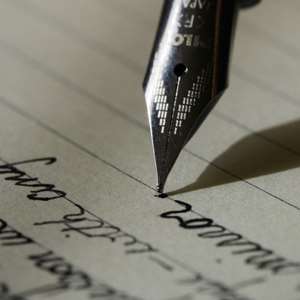 We have barely seven months ahead of our much awaited 2016 presidential and parliamentary elections and I urge all Ghanaians especially my constituents, the good people of Daffiama/ Bussie/ Issa constituency, a constituency of interest in the Upper West Region, to critical monitor, compare and contrast the various candidates and their political parties to enable all of us decipher who can lead us to the promise land.
In my view, Dr. Saadaare has occupied a better place in the heart of the ordinary constituents. It is not by magic and neither by physical outlook but about track records and his insatiable quest to liberate his people from a certain relatively lingering abject poverty. He has dedicated all his public life working for his people. As a young intelligent medical doctor who is surrounded by tempting greener pastures across the globe, he remains glued to the wellbeing of his people. He has been and is still at post in the Lawra District Hospital as a medical doctor.
Amazingly, having realized, the Upper West region and particularly so to the newly created DBI District lacks medical personnel, he has singlehandedly assisted a sea of the teeming youth to further their education into the nursing training colleges and some of them have already completed and working in the constituency. Many a constituent, can attest to these undiluted facts. No wonder, these youthful nurses do organise free medical screening from time to time in the constituency to help the people. This singular positive gesture makes the name Dr. Saadaare a household name in the constituency and to some extension, the whole of the Upper West Region.
What makes him a very reliable and iconic figure in the constituency more is how simple and passionate he is. Indeed, ahead of the 2012 elections, he loss the NDC parliamentary primaries but never relented in his seemingly ambitious desire to work for his people. He heeded to the call of his electoral area by representing them in the District Assembly. With his very effective and attractive personality, he was given the mandate as the Presiding Member of the Assembly.
He served this position to the admiration of all.
He knows the problems of the District and continue to contribute his part in alleviating the alarming poverty cycles in this deprived District.
For me, it was no news when he convincingly won the NDC parliamentary primaries late last year (2015).
This man is a substance that wants to leave a great and formidable force in our political history. There is no candidate that knows the constituency better than this grassroot man. He keeps on inspiring the youth and for me, we do not have any better option than this competent driven man who wants to uplift the image of our constituency.
The constituency has a myriad of developmental challenges ranging from inadequate educational infrastructure, inadequate health facilities and poor road network. He is poised to having these problems solved when given the mandate and any individual who has the development of the District at heart would certainly endorse Dr. Saadaare.
I urge all students, farmers, government employees, traditional rulers and every constituent to solidly consolidate our embracement to our own "man of the people". He is the only tested individual with impeccable records to develop our constituency. Let's not be deceived by individuals who only come around during elections to promise us heaven and earth.
It is my humble hope and prayer that, the November polls will catapult him into the national house of Parliament and possible to cabinet(God willing)
This is how we will do it "NY3 JM, NY3 Dr."
Together we shall celebrate for the love of God and country.
The writer is the deputy communication Officer for DBI and member of the Upper West Communication Team.
Shall return soon.......
Denis Andaban
[email protected]
yelibangnibadenis.Facebook.com
0549734023.