Old Tafo streets remain empty after curfew hours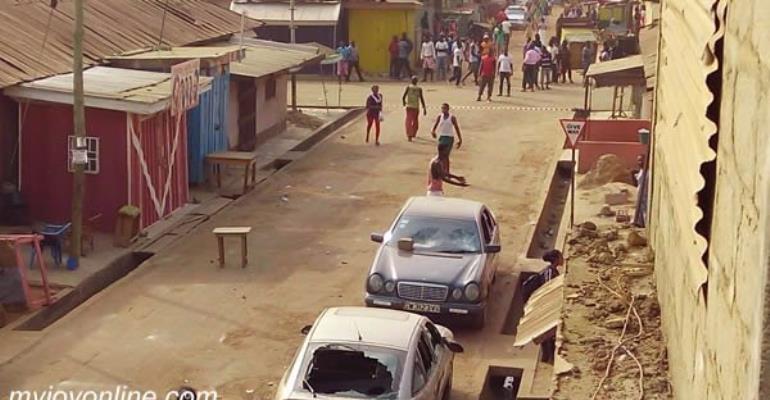 The streets of Old Tafo in Ashanti Region are empty Thursday morning hours after a curfew imposed yesterday was lifted.
Clashes between youth and traditional rulers over a piece of land Wednesday triggered the imposition of the curfew from six pm to six am.
Joy News Correspondent Nuredeem Mohammed reports as at 06:15 Thursday the town remains unusually quiet amid heavy police and military presence.
The Ashanti Region Security Council is expected to meet Thursday to review the curfew situation.