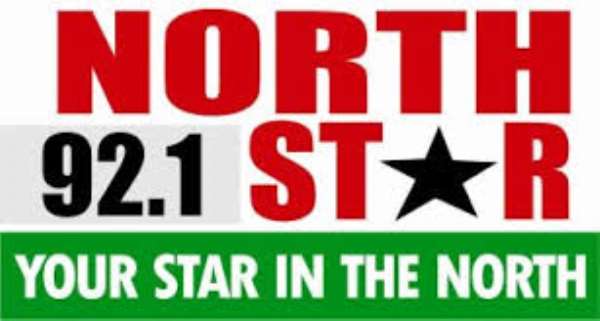 Tamale, Jan. 25, GNA - Farm Radio International, an NGO using radio to improve food security through innovative e-extension in Ghana has supported North Star Radio, a local radio station in Tamale with equipment to be used for its programmes to improve farming in the Region.
The equipment included some recorders, laptops, tablets and a desktop computer to be used to gather and produce radio agriculture interactive programmes to benefit farmers in the Northern Region for increased yields.
The presentation formed part of the many initiatives, which aimed at reaching out to farmers with good agricultural practices to increase yield, ensure food security and sufficiency as well as reduce malnutrition in the north.
Mr Musah Taylor, Technical Director, Feed the Future Ghana Agriculture Technology Transfer Project, who funded Farm Radio for the presentation, said integrated soil management was necessary in farming practice, hence the need for sponsoring some radio stations to use the medium to educate farmers to increase yield.
He said North Star Radio was among three other radio stations from Upper East and Upper West Regions, which reach out to some 100,000 farmers in the three northern regions to gain access to information about appropriate and relevant agricultural technology on rice, soy and maize.
He said under the cooperate agreement being funded by USAID there was a broadcast of variety of radio programmes, which started in December 2015, and would run till September 2016.
He said aside radio, the project in collaboration with Digital Green was developing and screening community videos produced in the various local dialects with local actors and farmers, aimed at teaching small scale holder farmers good agriculture practices.
He mentioned the recently introduced Urea Deep Placement Technology to complement government quest to increase rice production and reduce importation as one of the areas the farmers acted and recorded videos, which benefited over four thousand farmers in the three northern regions.
He mentioned specifically farmers from the Botanga and the Golinga Irrigation schemes in the Northern Region who benefited directly from the use of video-based extension services.
Mr Taylor said aside the Digital Green, the project in partnership with Country Wise Communication, had screened relevant videos, which had been produced by Access Agriculture to over eleven thousand viewers in the three northern regions so as to help increase yield.
Mr Haruna Abubakari Saddique, acting Managing Director of North Star Radio who received the equipment, stressed the need to foster stronger collaboration with Farm radio and partners to achieve the desired results.
Farm Radio uses radio, video, text messaging, mobile apps and other information communication technologies (ICTs) to reach more farmers more frequently with quality agricultural advice to complement traditional extension services. Using ICTs, the project aims to extend the reach of agricultural information, improve the efficacy of local extension services and promote lasting behaviour change among small-scale farmers to increase yields and improve food security.
GNA