Accra Police commends organised labour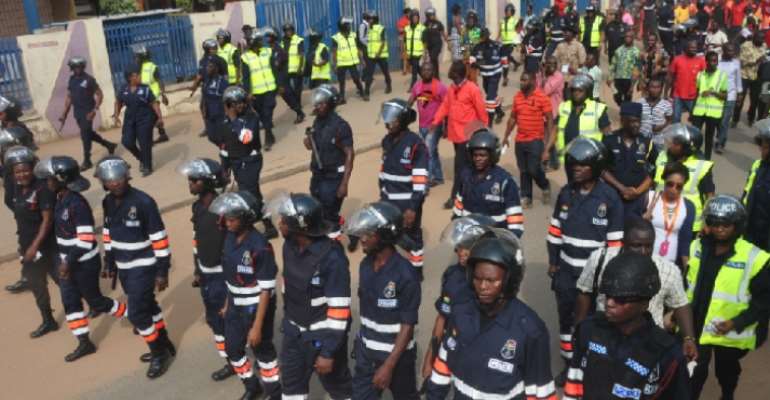 The Accra Regional Police Command has commended the organisers and participants in yesterday's demonstration over the Energy Sector Levies Act 2015 and the hikes in electricity and water tariffs for being law-abiding.
'We wish to thank the public, especially the organisers and leadership of organised labour, for their level of comportment and co-operation,' the regional command said in a statement, adding 'We are grateful to all and sundry for such level of orderliness.'
The statement, signed by the Accra Regional Police Commander, Commissioner of Police Dr George Akuffo Dampare, said the demonstration which was attended by over 3,500 protestors, began at the
Obra Spot, near the Kwame Nkrumah Circle in Accra and ended at the Black Star Square peacefully.
Although the police noted that a full assessment and evaluation of the entire exercise was yet to be completed, the police described the exercise as peaceful.
Public order management
'The police can state that the demonstration was well-organised and conducted within the tenets of the public order management.'
Future demonstration organisers have therefore, been urged to emulate the example of the leadership of organised labour by working with the regional command to ensure the utmost maintenance of law and order.
The protestors included workers from the public sector who were joined by members of OccupyGhana, a pressure group, to march through some principal streets of Accra carrying placards and spotting red attire and bands as part of the nationwide protest against the prevailing economic conditions in the country.
A number of police personnel were deplored to provide protection and control the crowd but the police have indicated that the protestors were cooperative.