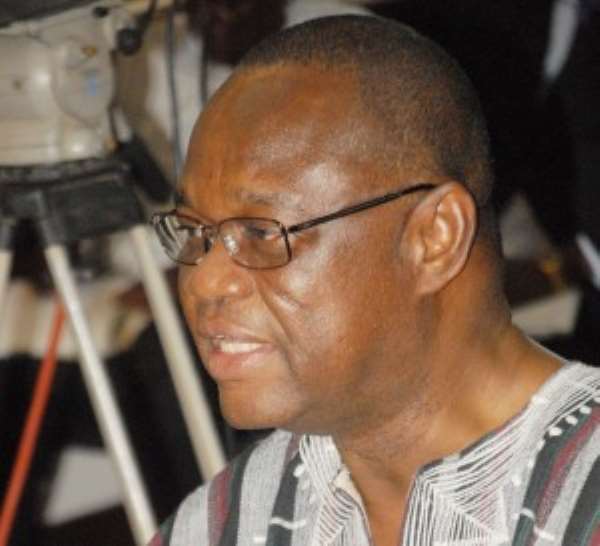 Bolgatanga, Dec. 27, GNA - Mr James Zuugah Tiigah, Upper East Regional Minister has called on development partners, Civil Society Organisations and NGOs operating in the Region to focus their interventions on addressing the socio-cultural challenges unique to each area in the Region.
Mr Tiigah noted that though the people of the Upper East had a lot in common, they were still diverse in culture, and urged development partners to study each area so as to determine the type of poverty reduction programmes that will suit each district.
The Regional Minister made these remarks in Bolgatanga at a stakeholders meeting with development partners operating in the Region, during which the various stakeholders gave an overview of their interventions, successes, and challenges.
He said though development partners and organizations were making efforts to bring improvement to the lives of the people, not much progress was realized as most of the interventions were tailor-made.
'There is the conviction that a lot of interventions have over the years been channelled to the Region to aid development; unfortunately not much progress seems to have been made towards changing the lives of the people', the Minister stressed.
Mr Tiigah said the forum would discuss critical issues and help nurture synergies, forge networks with the view to preventing duplications and help pool resources.
He expressed concern that over the decades national policies had not favoured the people of the north, as generic policies were made without recourse to the specific needs arising out of cultural, geographical and environmental differences.
With reference to Section 39c of the 1992 Constitution which requires all development interventions to take cognizance of the diverse cultures of the people, the Minister urged stakeholders to reconsider each area's strengths and challenges when providing the interventions.
He classifying the Region into three development enclaves, Eastern, Central and Western and highlighted the productive potential of each area in terms of crops, livestock, arts and culture, among others.
He noted that the social- cultural dimensions in all those areas shared common challenges that included male dominance in decision making, low levels of education and poor infrastructural development.
He indicated that the issues should be well situated and support given to the District and Municipal Assemblies to draw their medium- term and annual action plans to address their peculiar development concerns with the effective participation of the citizenry.
Mr Tiigah thanked UNICEF for supporting the forum, and the other development partners for their continuous support to the Assemblies and the Regional Coordinating Council.
The forum was attended by various NGOs including Trade Aid Integrated, School for Life, Afrikids, LOAD Ghana, and BEWDA.
GNA