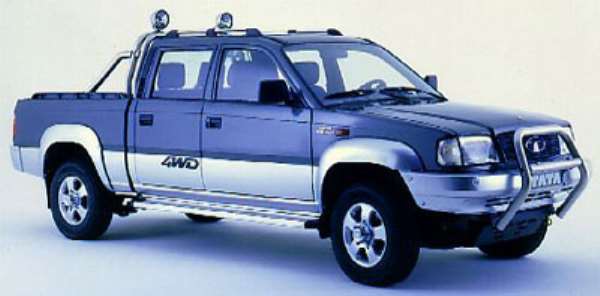 The government of Ghana has purchased 40 Tata double-cabin, four-by-four pickups for distribution among the Electoral Commission (EC) and the political parties.
The total value of the vehicles is $560,000. Five will be given to the EC, while each presidential candidate will be given two. The rest would be shared among the political parties, according to their percentage representation in Parliament. In an interview, Ghana's Minister for Information, Nana Akomea, said arrangement had been finalized and the vehicles would be given to the EC on Monday for onward distribution among the various political parties. He noted that the government decided to provide pick-ups because they were robust and would be convenient for campaigning, especially in the rural areas. Nana Akomea, who admitted that the cars had delayed, said the presentation was in response to a request made by the EC.
At the moment, the cars are parked at the headquarters of PHC Motors Limited, the agents for Tata vehicles in the country.
According to the National Sales Manager in charge of Government and Public Sector, Mr Isaac K. Mensah, the cars, which were made in India, are good for Ghanaian conditions.