NHIA registers inmates of the Amanfrom Camp Prisons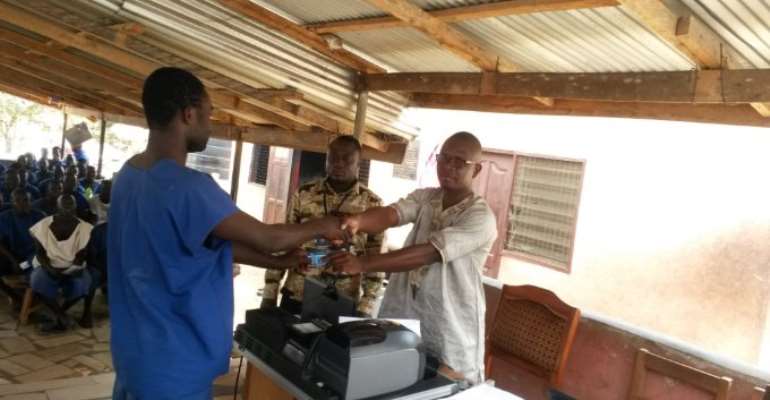 Over 200 inmates of Amanfrom Prisons Camp in the Ashanti Region have been enrolled unto the National Health Insurance Scheme for free.
Prison officials are excited the development will help reduce the pressure on limited resources to pay upfront for healthcare services to inmates.
Officer in charge of the camp, Chief Superintendent Francis Yelpuo, tells Luv News prisoners have had to be treatment on credit, in some instances.
"We have an infirmary here but some cases are referred to clinics or Komfo Anokye Hospital depending of the nature. The little money that they bring is what we were managing with and at times individuals come in to help… at times they treat us on credit," he said.
Chief Superintendent Yelpuo spoke when the Regional Secretariat of the National Health Insurance Authority undertook the registration for both inmates and staff.
"This gesture is going to help us a lot because some of the services that we would have paid for would be extended to us for free," he added.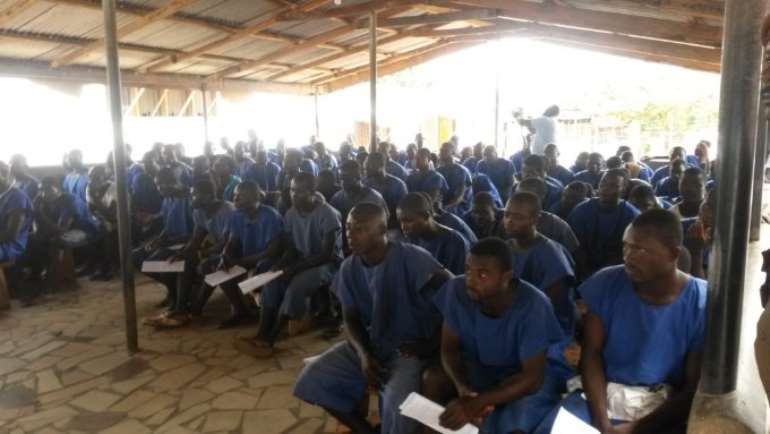 The project is part of the initiative of the Ashanti Regional NHIA to register all Ghanaians especially the less privileged onto the scheme.

Ashanti Regional Director of the NHIS, Daniel Frimpong tells Luv News the visit is to sustain the existing project.

"We were here last year to register inmates, so this visit is to renew existing card bearers and also register new inmates," he noted.

The Regional Director added that the authority is currently registering inmates of the Kumasi Central Prisons and other care giving homes.

He says the scheme aims at making registration less tedious as they introduce the mobile registration system.

"We have made registration easier and affordable as people are now able to register at their doorsteps. This has increased the confidence people have in the scheme," he said.