Emirates Launches Sale For Up To 25% Off Select Destinations For Travellers From Accra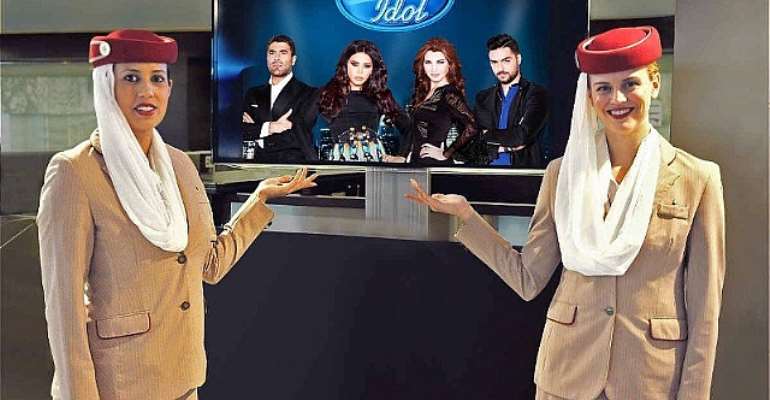 ACCRA – 27 August, 2015 - Emirates, a global connector of people and places, has announced the launch of a sale campaign offering up to 25% off to select destinations in its Economy Class for travellers beginning their journey from Ghana.
This special fare applies to ten world-class destinations when booked between 24th August and 03rd September, 2015 - for travel from 1st September to 10th December, 2015. Terms and conditions apply.
Destinations via Dubai in this offer include London Heathrow from $978, Amsterdam from $765, New York from $1,127 and Beijing from $1,213.
The special fare and the opportunity to stopover in Dubai for shopping and leisure are particular attractions for passengers, with the 96-hour visa in Dubai making the journey even smoother and memorable.
Passengers can experience award-winning service from international cabin crew from more than 130 countries, spectacular gourmet cuisine and the airline's renowned ice inflight entertainment system, which offers passengers thousands of audio and visual channels on demand.
Customers travelling with Emirates benefit from a generous baggage allowance of 30kg in Economy Class. Additionally, passengers on Emirates flights can also stay in touch with colleagues, friends and loved ones with SMS, email and phone connections in every seat.
For a full list of destinations and fares as well as terms and conditions, please visit Emirates on the 7th floor of the Movenpick Ambassador Hotel Emporium, your local travel agent or visit www.emirates.com/gh .
Emirates currently flies daily from Accra to Dubai, departing at 1845hrs and arriving at Dubai International Airport at 0630hrs. The return journey departs Dubai at 0740hrs and arrives in Accra at 1240hrs.
Emirates' Boeing 777-300ER offers 8 luxurious First Class seats, 42 flat-bed seats in Business Class and 310 generously-sized Economy Class seats.
Emirates has a fleet of over 230 aircraft and is the world's largest A380 and Boeing 777 operator, flying to 146 destinations in 81 countries.