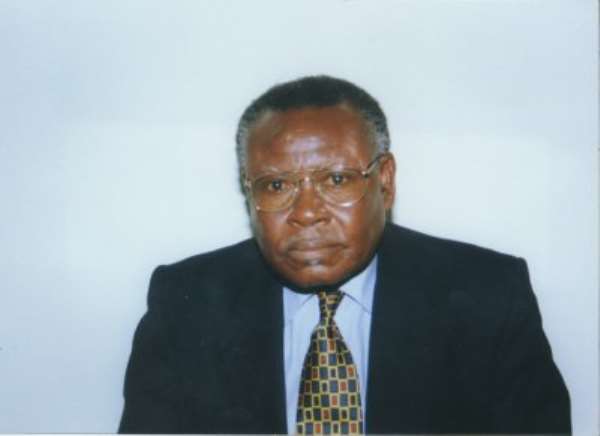 The Sunyani East Constituency primary of the New Patriotic Party (NPP) that has generated a lot of excitment,anxiety and controversy comes off today at Antwikrom, near Sunyani.
The confirmation of the date of the polls was contained in a letter dated September 1,this year which was circulated to the various media houses in Sunyani.
The Senior Minister, Mr J.H. Mensah who is the incumbent Member of Parliament for the constituency and Mr Kwasi Ameyaw-Cheremeh, the Presiding Member of the Sunyani Municipal Assembly and General Secretary of the National Association of Local Authorities of Ghana (NALAG) are vying for the parliamentary seat.
The event, described as the "Mother of All Primaries", will attract a capacity crowd, including Ministers of State,MPs, District Chief Executives and NPP Constituency, Regional and National Executives.When contacted on his chances at the polls,Mr Ameyaw-Cheremeh expressed optimism that he would definitely defeat the Senior Minister, provided the primary was conducted in a free, fair and transparent manner.
"I am winning the polls hands down, there is no cause for alarm," he said, adding that "I will accept defeat in good faith if I realise that everything about the polls is open and transparent".Mr Mensah,on his part, said he would never comment on the primary until Wednesday by which time the outcome of the polls might have been known.
However, Mr Sampson Dankwah, a leading member of the Senior Minister's campaign team, told the Graphic that Mr Mensah would overwhelmingly win the primary."Mr J. H. Mensah has done a lot, not only for the Sunyani East Constituency, but the entire Brong Ahafo Region and Ghana at large so he must be retained to continue his good work",he emphasised.
Mr A. K. Kusi, the Regional NPP Secretary allayed the fears of Mr. Ameyaw-Cheremeh with the assurance that the primary would be free, fair, open and transparent.