Girl, 20, dies in Accra's floods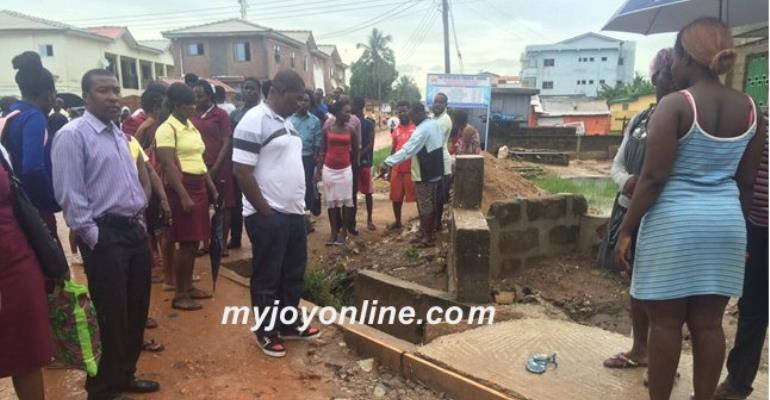 A student of the Government Secretariat died at Agege near Dansoman in Accra after she fell into a flooded gutter Tuesday.
Joy News' Francis Abban said the 20-year -old, Freda Serwaa slipped into an open drain when she attempted to give way to an oncoming vehicle.
The drain is narrow but it appears the deceased sustained some serious injury when she fell into it.
She was said to be rushing to go write her examination this morning when the incident happened.
The mother of the deceased told Abban, the lady left home very early with an umbrella at the time the rain was falling.
According to the mother, few minutes after she left, reports came that the daughter had fallen into a gutter so she rushed to the scene only to find her lying down covered with a cloth.
It emerged she was still breathing and was rushed to the Korle Bu hospital where she was later pronounced dead.
Apart from the death, some residents were left homeless after the flood water took over their homes.
Some residents in Nungua, a suburb of Accra, are temporary displaced. They blame a fence wall being built on a waterway for the flood and are demanding that the fence be removed.
The flood waters have since receded.