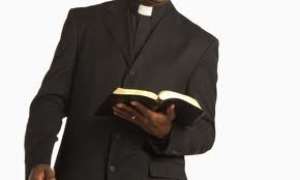 Kumasi, May 20, GNA - A Minister of the Gospel has decried the current lethargy of the Christian church in respect of aggressive evangelism, and cautioned that this was unhelpful to the growth of Christendom.
The Reverend James Walker, National Coordinator of Global Outreach, a Christian Non-Governmental Organization (NGO) said 'about 97 per cent of Evangelical Churches worldwide have been inactive towards the Great Commission and this is not aiding the salvaging of mankind from evil deeds'.
He was speaking to the Ghana News Agency (GNA) in Kumasi on Tuesday on the sidelines of a press briefing on the Global Outreach Day, which would be observed on May 29, this year, and designed to reach out to the world with the Gospel.
'Everyone Can Reach Someone, and Together We Can Reach the World', is the theme for the event.
In Ghana, the programme, being held for the first time, is being organized by the NGO, in collaboration with the Christian Council of Ghana, the Catholic and Anglican Secretariats, National Association of Charismatic and Christian Churches, Women's Aglow, and other identifiable Christian organizations.
It would also focus on building the capacity of church leaders on evangelism to advance Christianity.
Reverend Walker announced that the Day would see individual churches embark on door-to-door outreach work to share the Gospel.
'It is expected that the lives of about two million people would be touched nationwide during this period to help transform their lives for the better', he noted.
The National Coordinator indicated about 85 countries worldwide had so far indicated their enthusiasm to observe the day, and the expectation was that the lives of thousands of people would be shaped for the better 'after they had decided to follow Christ'.
He urged church leaders to play active part in the programme to ensure its success.
GNA