YFM General Manager authors book to promote Journalism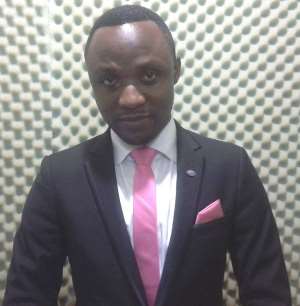 Ato Afful
The General Manager of YFM in Kumasi, Mr Samuel Ato Afful, has authored a book on journalism titled "Journalism Simplified- the beginner's manual" which was published in May 2015 to equip people in the journalism field.
Asked what drove him to come out with this publication, Mr. Afful explained that "journalism is a powerful profession which comes with its own passion and requirements. The influence the media wields in society cannot be over emphasized. There is therefore the need to ensure that practitioners are better qualified".
He said "social media has become the order of the day, posing a great challenge to the traditional news media. However, everybody in one way or the other, tend to go back to the traditional media for a verification of whatever information they get on social media before they classify it as newsworthy or not. This simply means the traditional media will not be extinct, hence the need to train the practitioners appropriately. This book tackled it from a very practical perspective".
"This book in the hands of a beginner or social media freak could go a long way to equip them to write journalistic stories for their online platforms. Perhaps, over time the excesses with the non-compliance of the journalistic code of ethics may be minimized", General Manager stated.
Mr Ato Afful stressed that the book is a culmination of several research work done coupled with bits and pieces of inputs from colleagues in the profession and experience gathered in his days of practice as a Professional Journalist.
He is of the conviction that, the book will be beneficial to students and practitioners of Journalism, Public Relations Officers, Communication Officers and trainers in Journalism.
The 109-page book was released unto the market this week and contents include definitions of journalism, news writing techniques, interviewing skills, ethical considerations in journalism, handling news conference and press releases, feature writing, among others.
Prior to his appointment as General Manager of YFM, Kumasi branch, Mr Ato Afful was a lecturer in Journalism and Communications, and very particular about the essence of formal education.