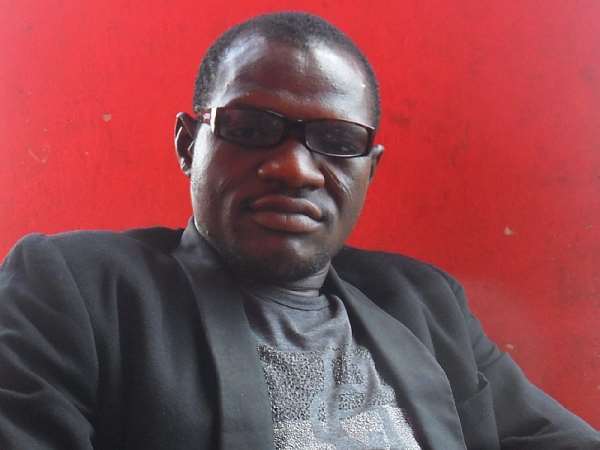 We all admit there is no perfect society anywhere and no one is asking for any in the case of Ghana. We do also admit there could be poor and ineffective leadership anywhere and Ghana is not immune to that. I hear people say that, the leadership of a society is as good as the inhabitants and membership of that society, and that a society only gets the kind of leadership it deserves.
Really, are these constructive socio -political theories or just mere individual idiosyncrasies and social commentaries? How about the case of Ghana? Is the kind of leadership Ghanaians are offered a reflection of the nature of Ghanaians? Do we Ghanaians deserve the kind of leadership we are offered?
Somewhere in October last year I authored an article which I titled; the price of civil indifference. In that article I intimated that "I do not care whether I am powerful; neither do I care whether I have acquired so many certificates as a pride to warrant me talk about what and that All I care is that, there is something wrong with my society that I must not be silent about" But I do also recognize and I am certain you will admit, that we live in a society where popularity, fame and stardom matters, Their voices go far, their voices catch the attention of the crowed as well as the people who matter in terms of decision making in our societies, some of them really do have huge following on social media platforms, people like them for who they are, some people believe in them and others aspire to be like them. We call them celebrities.
I know celebrities are not made, they become. And I salute anybody who has succeeded in becoming a celebrity. The question I ask this time around is; Are Ghanaian celebrities useful and functional enough to the Ghanaian people who celebrate them? What is the essence of stardom and influence if it only ends on entertainment platforms? What is the cause of this massive civil indifference that is so prevailing within the Ghanaian ordinary people and even among our celebrities?
Why will a Ghanaian prefer to keep quiet and suffer till impoverishment when he is been extorted, cheated, marginalized and virtually been rubbed off by wicked, inept and selfish leadership? Assuming the ordinary person in the strictest sense of the meaning of the word "ordinary" lacks the voice, knows a little and has no exposure enough to contest these selfish leadership, where are our so call celebrities?
Where are the so called famous and popular people who have traveled across the length and breadth of the world? Where are those who are aware of and have been exposed to the best practices of governance and leadership across the world? Why don't they defend the ordinary person? Why do we allow the few elites to reduce the majority into insignificance?
Ghanaians have been so much brainwashed and reduced by these few elites who unfortunately have access to the microphone into thinking that we cannot engage in any sincere and passionate political discourse without been partisan, and that is what we are made to believe, what a shame!
It's gratifying to notice that some of our celebrities are beginning to get it this time. I hear hip -life artist Sarkodie, one of the biggest brands in the Ghanaian music industry criticize our political leadership of been selfish and uncaring amidst this current difficult economic conditions, Yvonne Nelson speaks to BBC about the failed promises and duplicitous posture of government particularly concerning the "Dumsor" crises, the sensational actress Lydia Forson in an open letter to President Mahama titled #DumsorMustStop Likens him to a child who constantly fail in class and can't be promoted, the comedian Derrick Kobina Bonny popularly known as DKB we are told is preparing to lead a protest by celebrities against the government for its show of incompetence and negligence particularly regarding the dumsor crisis- DumsorMustStop. Good news, but we ask for more, the bigger brands and bigger voices particularly in the entertainment industry should follow suit.
What is the essence of all your wealth, influence and exposure if you sit back and allow the few political elites to dupe, mislead and leave us in misery in the mist of the massive wealth of this nation?
Our celebrities must get it this time, make use of your big brands, the exposure and the loud voices you have. Talk about the massive corruptive practices that are so glaring on our face, shout loud about the gross incompetence and force our government officials to think outside the box to provide solutions to particularly our economic, social and most importantly the "dumsor" crisis.
Talk about the massive wastage and profligacy amongst government officials whiles school children still lie prostrate to write and others sitting on stones under trees in pretence of learning, yet they turn and blame teachers for poor performance. Defend the ordinary people, the poor, the vulnerable the marginalized and the voiceless. Our Ghanaian celebrities can do better.
Send comments and critiques via [email protected] , tweet; @suakapeter. WhatsApp; 0200922728