Introducing....Friends Of Collins Amoah (FOCA)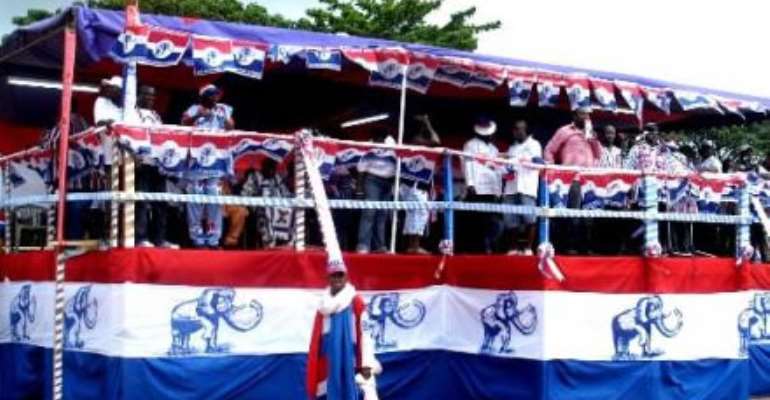 Friends of Collins Amoah (FOCA) is a supporting group in Ablekuma Central Constituency spearheading the campaign both in the media and at the grass root level in support of our candidate to lead our party in 2016.
Undoubtedly, our good works within and outside the Party has carved a good image for our candidate and the Party in general which will translate into victory in the primaries and the general elections.
It is a disturbing development to note that some elements of our Party at the constituency and beyond have meant helter and skitter to disqualify our candidate on unjustifiable grounds.
One of such strategies is the involvement of Hon. Stanely Agyiri Blankson in the regional vetting committee.
It should be put on records that Hon. Agyiri Blankson is the "god father" of Ebenezer Narh Nartey an aspirant in the contest and has openly campaigned for him. It should again be noted that he is the sole financier ofEbenezer Narh Nartey.
It is therefore unfair and undemocratic to allow this same person to sit in as a vetting committee member since his interest will outweigh that of the constituency and the Party in general.
We want to state emphatically that his genuineness as a vetting committee member has been compromised due to his interest in one of the aspirants.
We therefore request his immediate exit from the committee since his continues stay may force us to take legal actions.
Long live FOCA
Long live Ablekuma Central
Long live NPP.
Signed:
Swanzy Degraft Quaye (0264741596)
Kwame Amponsah (0244205910)
Cc; Constituency Executive Committee
Regional Executive Committee
National Executive Committee