WHO Cautions Against Unapproved Antibiotics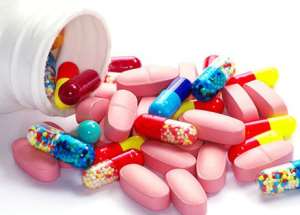 Antibiotics used to fight bacterial infections and diseases
World Health Organisation (WHO) has called on the public to use antibiotics only when it is prescribed by a health professional.
The public has also been entreated to complete their full antibiotic prescription even if they feel better and also avoid sharing antibiotics with others or use leftover prescription.
According to WHO, the above measures can greatly help in reducing the incidence of antibiotics resistance which is increasing across the globe.
Antibiotics are medicines that attack bacteria in different ways to damage their structures and functions, however, these antibiotics can become resistant in a situation when a bacteria changes and antibiotics fail to be efficacious due to the overuse or underuse of antibiotics.
Prof Mercy Newman of the Department of Microbiology at the University of Ghana, speaking to media representatives at a sensitisation workshop in Accra, said this situation could cause many infectious diseases to become uncontrollable and deadly.
She said the increase of inactive drugs to bacterial infections has direct consequence as resistance microorganisms often fail to respond to the standard treatment, resulting in prolonged illness and greater risk of death.
'When this happens, it means that we lose the first line drugs which are not expensive and therefore have to go for the second to the forth line drugs which are very expensive,' she said.
Prof Newman said the need for antibiotics could be reduced through infection prevention measures like better hygiene, access to clean water and sanitation, infection control in healthcare facilities and vaccination.
Edith Andrews Annan, National Professional Officer, Essential Drug and Medicine at the WHO, said regulatory mechanisms must be strengthened to ensure antibiotics are limited to prescription only drugs.
She stated that in order for the trend to change positively, the whole society must be involved to help improve awareness and understanding of the problem, strengthen the knowledge base on the issue and reduce incidence of infections.
Mr Brian Adu Asare, Programme Officer, Ghana National Drugs Programme, Ministry of Health, giving an account of measures being implemented to fight antibiotic resistance, said the programme has undertaken activities in awareness creation and adoption of global strategies.
He said the media is a critical component of the success equation and, therefore, urged participants to take up the task of using their various platforms to propagate the message of regulated use of antibiotics.
By Jamila Akweley Okertchiri