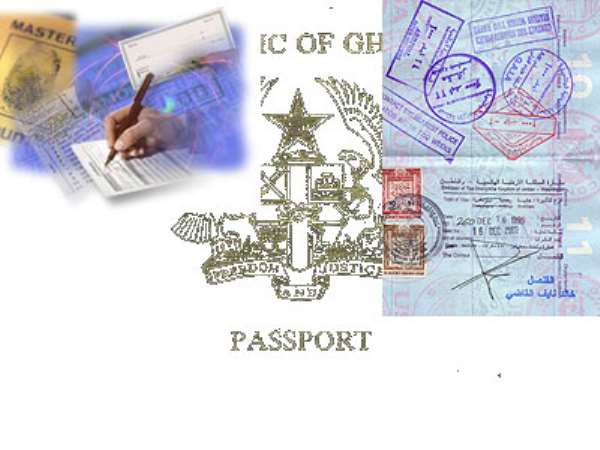 The Ghanaian Embassy in Italy seizes an average of 15 Ghanaian Passports every week from other nationals posing as Ghanaians.
This follows an exercise mounted by the embassy to clamp down the high incidence of Ghanaian passport falling into wrong hands.
Ghana's Ambassador to Italy Dr. Dsane Selby disclosed this at the opening of the 10th annual Ghanaian-Euro Camp meeting of the Seventh-day Adventist Church in Bellaria - Rimini in Italy.
Nearly 1000 Ghanaian Seventh-day Adventists from the UK, Austria, The Netherlands, Germany, Spain, France, Switzerland and Belgium attended the five-day congress. There were also delegations from Libya, Israel and the United States of America.
Currently, it is estimated that there are about 300 thousand Ghanaians living in Italy.
He said so far over 100 Ghanaian passports have been seized sine the exercise began some few months ago.
He did not provide the nationalities of the culprits saying it is for security reason. He added that many non-Ghanaians have through dubious means and in some cases with the aid of unscrupulous Ghanaians acquired the document.
Such of them, he noted, often commit cross-boarder crimes thus tarnishing the international image of Ghana. Some he said were even caught in criminal activities or were trying to use the document in securing undeserved status or favours.
The Ambassador stressed that the exercise will continue until success is achieved.
He said stringent measures are being put in place to ensure that Ghanaian passports are issued to true Ghanaians.
He, however, noted that care would be taken not to deny Ghanaians of the rights, by way of, issuing of passports.
Dr. Selby warned Ghanaians who would be caught assisting a non-Ghanaian in obtaining a Ghanaian passport to desist from the act.
The head of the SDA church in Italy, Pastor, Lucio Artin, disclosed that the church has spent more than one million dollars in providing basic amenities in various parts of Africa.