SEND-Ghana organizes sensitization on NHIS capitation policy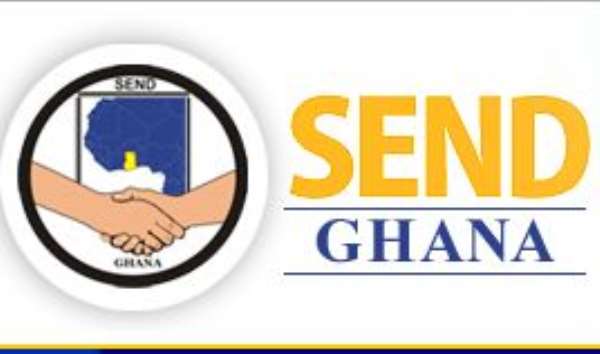 Tamale, April 17, GNA - SEND-Ghana in collaboration with the National Health Insurance Authority on Thursday organized a regional sensitization forum on the National Health Insurance Scheme's (NHIS) capitation policy in Tamale.
The forum was aimed at engaging NHIS scheme managers and stakeholders to discuss matters related to the capitation policy in the Northern Region.
Mr Augustine Boakye, the Senior Monitoring and Evaluation Officer in the Northern Region said the capitation policy was a provider's payment mechanism whereby providers were paid in advance and pre-determined fixed rate to provide a defined set of services for the individual enrolled over a fixed period of time.
He said the aim of the capitation policy was to improve cost containment and viability of the NHIS scheme, and to improve efficiency and effectiveness of health services through more rational resource use.
Mr Boakye stated that the policy attributed as a primary care provider to receive a capitation fee, a provider must demonstrate the availability of the listed services within the accredited institution in the district.
He said the NHIS accreditation tool would be adjusted to accredit facilities to be providers of the Primary Health Care (PHC) package and noted that specialized laboratory and other diagnostic tests beyond the minimum detailed would be paid separately.
Mr Boakye said as part of the capitation, the subscriber was entitled to choose a Preferred Primary health care Provider (PPP) to visit for treatment.
He said, 'Each subscriber can choose only one PPP, preferably near to his or her place of residence to easily access healthcare'.
He noted that the capitation members had the option to change their PPP at least six months after enrollment during the Months of January and July only.
Mr Boakye said 'In an emergency, a subscriber can access healthcare at the nearest health care facility' and that the policy had been implemented in the Ashanti region and faced some challenges such as limited information on the policy.
Mr John Nkaw, Programme Officer of SEND-Ghana, urged the Media, Civil Society Organisations and other stakeholders to support the National Health Insurance Authority to educate Ghanaians on the capitation policy.
Participants attended the forum included service providers, NHIS clients, NHIA, and Civil Society Organisations.
SEND-Ghana is an advocacy organization that has inspired citizens' participation in the implementation of Ghana's Shared Growth and Development Agenda through the application of its Participatory Monitoring and Evaluation (PM&E) framework.
GNA