We want to come home; Stranded Ghanaians in SA tell government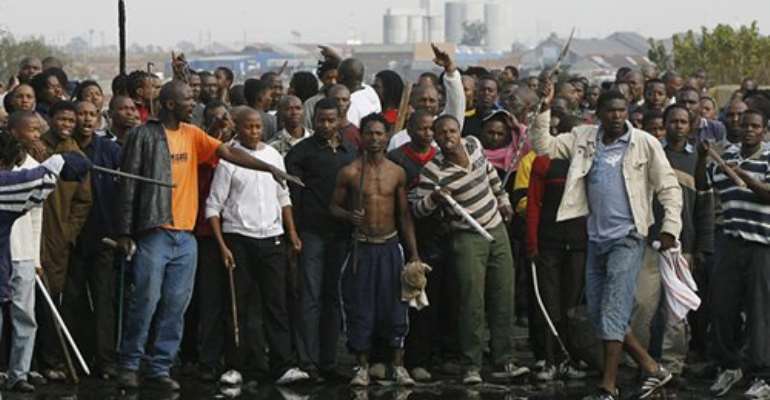 Some forty Ghanaians living in Johannesberg, South Africa say they want to return home following waves of xenophobic attacks which have claimed one Ghanaian life and hundreds of other Africans.
Speaking to Joy News, a Ghanaian resident said they are currently seeking refuge in a police station where some foreigners have been killed by angry South African groups demanding that foreigners depart the country.
The stranded Ghanaian said she cannot afford the cost of a plane ticket needed to make the return journey to Ghana.
'We want to come home', she cried out, fearing that the murder of Emmanuel Quaison in Durban may not be the last of the senseless xenophobic attacks on Ghanaians and other Africans.
Unconfirmed reports suggest that Emmanuel Quaison died from head injuries.
Jobless South Africans have taken their anger and frustration of joblessness on Africans who they accuse of taking over their jobs and earning decent salaries.
Over the past few days they have clubbed, tortured and even burnt other Africans alive to announce their frustration.
They are threatening to kill dozen others if the Africans do not leave their country.
The stranded Ghanaians say they are ready to come home if the necessary transportation arrangements are provided.
Government has meanwhile asked Ghanaians to stay indoors while an evacuation plan is being put together.