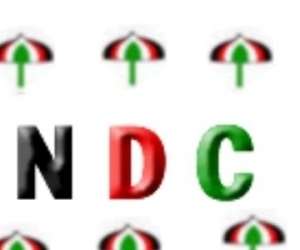 "None of us got where we are solely by pulling ourselves up by our bootstraps. We got here because somebody - a parent, a teacher, an Ivy League crony or a few nuns - bent down and helped us pick up our boots" says
Thurgood Marshall .It is quite unfortunate and pathetic to hear NDC Communication Team Member in the Ashanti Region Godwin Gbobovi calling teachers trainees in the country as "good for nothing" on Angel fm 96.1 Kumasi based station morning show hosted by Kwame Tanko( KT).
It is quite disheartening to hear such a statement from a member of ruling government communication machinery.After NDC have cancelled the Teachers Trainees allowances the next line of action is to call these professionals to be teachers good-for-nothing. A nation that disrespect her teachers must be ready to welcome mass failures since an academic success of a child lies in the hand of these teachers. Most of these NDC guru who have managed to cancel the allowances passed through teachers training colleges and are now occupying key positions in the country, ARE THEY ALSO GOOD FOR NOTHING ? "I think the teaching profession contributes more to the future of our society than any other single profession" says John Wooden.If this ideology is true and a well groomed NDC communicator called Trainees Teachers good-for-nothing then the future of Ghana is in deployable state. Our teachers deserve better appraisals and recommendation and not insults.They need to be respected since they impact knowledge to our future generation leaders.
' Our youth now love luxury. They have bad manners, contempt for authority; they show disrespect for their elders and love chatter in place of exercise; they no longer rise when elders enter the room; they contradict their parents, chatter before company; gobble up their food and tyrannize their teachers" says Socrates. Indeed this is one of the most disrespectful comments from the camp of an NDC communicator.Mind u A HUNGRY MAN IS AN ANGRY MAN.The teacher training colleges are now one of the institutions paying over 3500 Ghana cedis in a year excluding other stuffs.How much will thse people spend in just three years to come out to teach our children? .Instead of us to encourage our youths to persue education and even attend teachers Training Colleges so that we can get more professional teachers Mr. Godwin turned round to call them good-for-nothing."
What the teacher is, is more important than what he teaches" says Karl A. Menninger. The name teacher is a powerful name and must be respected. I am grateful that Nana Addo Darkwa has given the assurance that the teachers and nursing trainees allowances will be active under NPP government and this is a form of speech as a nation we must all consider. I expect NDC as a party to render an apology to teachers trainees before I will believe NDC have our teachers at heart. I am also calling on the Minister of Education, NAGRAT,NAT,TTAG,CONCERNED TEACHERS AND GHANA EDUCATION SERVICE and even President John Dramani Mahama to come out and condemn such uncultured and uncivilized statement from a member of NDC communication before I suspect something.
Long Live Teachers!
Long live Ghana!
Long live Teachers Trainees!