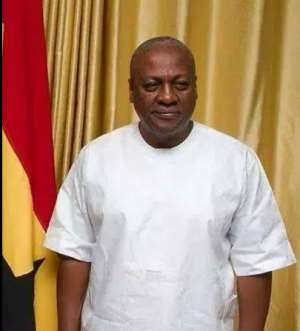 Seriously, anyone who keeps lieing to you for favours from you doesn't actually respect you. This is just an exact NDC has been doing with voltarians over the years and want to do again through MAHAMA after VOLTARIANS have realised they were all DECIET.
It was just recently that news made rounds on most communication channels that MAHAMA/NDC has cut sod for the construction of an AIRPORT at Ho but after careful analysis by "Operation 40% For NPP In VOLTA REGION Members", we have come to realise that its another big fat lie to DECIEVE/DISRESPECT our lovely siblings in the VOLTA REGION AGAIN.
Below is why we think this HO AIRPORT IS ANOTHER FAT LIE from the NDC just to decieve our VOLTARIAN brothers for votes again in 2016 and after that dump them as they have always done after each elections in Ghana
1. A budget for an airport infrastructure hasnt been presented to parliament.
2. Government with it constraints cannot put up an airport, so we should be informed if its someone's private project for the nation or a state development agender against the deteriorating NHIS, Housing and Education needs of the region which adversely will benefit a few
3. IMF program forbids such projects now
BELOW IS THE STORY TO THE LIE TO DECIEVE VOLTARIANS AGAIN
CLEARING OF THE SITE TO THE HO AIRPORT
Clearing of the site for the construction of an airport for the Volta Region at Tritrinu, near Ho, has began
The Volta Regional Minister, Ms Helen Adjoa Ntoso, presented the site plan for the airport to Falcom Crest Investment, the company to undertake the project.
Campaign promise
She urged the contractor to expedite work to the expectation of the people, adding that the project was at the heart of the people, as well as a campaign promise made by President John Dramani Mahama to the people of the Volta Region during the 2012 elections.
The Chief Executive Officer of Falcom Crest Investment, Mr Samuel Kofi Diame, promised to deliver on time and execute the task by the end of December next year.
The Volta Regional Director of the Lands Commission, Mr Gershon Tsra, disclosed that the land available for the airport project was 1,500 acres.
That, he said, required that a school located within the area, the Ho Airfield MA School Complex, would have to be
May God be praised always
Operation 40% Votes For NPP in Volta