Six remand prisoners set free,10 suspects granted bail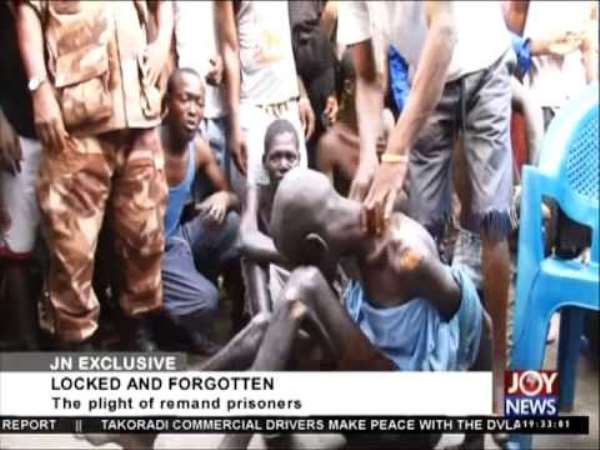 The ripples of justice following Joy News documentary has reached the Northern region, where six remand prisoners have been set free and 10 more granted bail.
Under the auspices of the Justice For All Programme and the Chief Justice Georgina Wood, a team of High Court judges heard the cases of 19 remand prisoners at the Tamale Central Prisons Friday.
All 10 remand prisoners who gained partial freedom after the hearing are facing murder charges and conspiracy to commit murder.
One of the inmates, Alidu Bukari, has been on remand for eight years on suspicion of murdering his own daughter. He was granted bail on the sum of 500 cedis and two sureties.
The Tamale Central prison is the third stop-over by the Justice For All Programme after similar exercises in Nsawam and Koforidua prisons in the Eastern region.
Twenty-three remand prisoners at Nsawam were set free while 18 regained their freedom in Koforidua.
'Locked and Forgotten,' a documentary by Joy News Seth Kwame Boateng tells the story of deprivation within Ghana's prisons. Many inmates lack proper medical care and overcrowding is a common cause of diseases.
Suspects are dumped in cells on remand without getting a fair hearing for years.
One inmate who featured in the documentary died days after it was shown.
The documentary provoked the Chief Justice to action after she watched it and she has since tasked judges to decongest Ghana's prisons by having on-the-spot hearing to give justice to the many who have been languishing in jail even though their cases have not been heard..