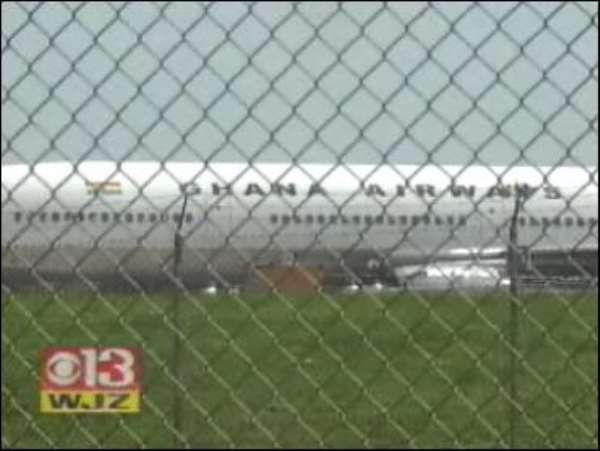 Accra, Aug. 12, GNA - The Government has with immediate effect established a four-member Taskforce to run, review and restructure the Ghana Airways.
A statement issued in Accra and signed by Mr Kwadwo Okyere Mpiani, Chief of Staff, said the Taskforce is under the chairmanship of Mr Gustave A. Mate Azu, an Aviation Consultant; and has Group Captain Frank Okyne, also an Aviation Consultant; Mrs Frances Adu-Mante, Executive Director of ECOBANK; and Mr Kojo Andah, Director of the Department of National Lotteries; as members.
The statement said the Government found it necessary to dissolve the Board of Directors of the national carrier because recurring management lapses and operational failures over the years had eroded public confidence in Ghana Airways.
It said the Government would assume responsibility for the Airlines' outstanding debt of about 160 million dollars and would negotiate with both domestic and foreign creditors to restructure repayment.
The statement said arrangements had been made for the Airway's stranded passengers to be transported to their various destinations and in the meantime the sale of the Airlines' tickets had been put on hold. The statement said these measures had been taken with the object of putting the Airline back on a track
The Government expressed its gratitude to the Chairman, Dr E. R. K. Dwemoh and members of the Board for directing the affairs of the Company and managing the Airline's problems, which originated several years ago, the statement said.