Atinka Owners Take Another Stride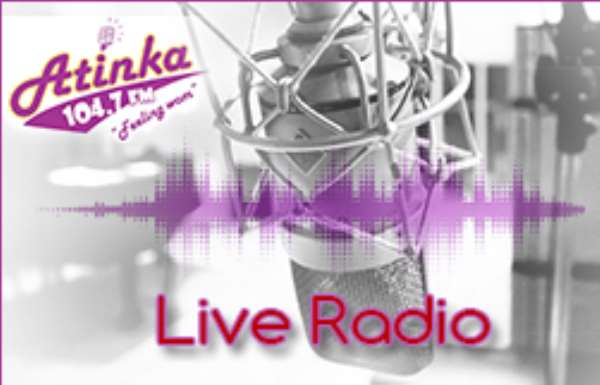 A new governing board for Jam Media Consult, parent company of Atinka FM, an Accra-based radio, has been inaugurated.
The six-member board was officially sworn in Monday at Kotobabi, a suburb of Accra.
Members of the newly- inaugurated board included Prof K.B. Omane-Antwi, chairman, Tony Dogbe, Ransford Abbey, Albert Kwabena Dwumfour, Madam Ama Boah-Cudjoe and Margaret Appiah.
They are expected to supervise the functions and activities of Atinka FM and any other media subsidiaries that are likely to be established by Jam Media Consult, a subsidiary of Tobinco Pharmaceutical Company Limited, in the near future.
Prof Omane-Antwi in his acceptance speech gave management of Jam Media Consult the fullest assurance that the board which happens to be the first of its kind in the history of Jam Media would under his leadership work to improve the fortunes of the company.
He thanked the management for the trust reposed in him and his colleagues, and assured that they would at all time live up to expectations.
'Be Fair To All Parties'
Commenting on the activities of the media, Prof K.B. Omane-Antwi urged the media to give what he described as a fair representation to all political parties in the run-up to the 2016 general elections.
According to him, the media must endeavour to desist from any bias during the elections.
This, he said, would enable the electorates who normally depend on the media for information to make informed choices as to which candidates they should vote for to lead the country.
He also appealed to the media to desist from taking bribes from politicians or individuals.
'The menace of paid news is a serious problem today,' the chairman of the newly-inaugurated board cried.
Jam Media Consult was established on March 7, 2014 as the media wing of Tobinco Pharmaceutical Company Limited.
It currently operates only Atinka FM but it is poised to extend its operations to Kumasi, Tarkwa and Takoradi in the near future with the opening of other subsidiaries.
BY Melvin Tarlue