Prosper Bani Sack: Kofi Adams Moves To Calm Down Tempers In Volta Region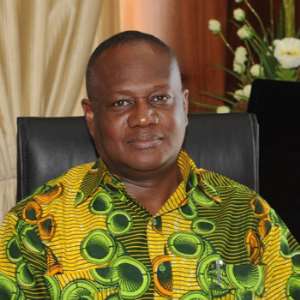 National Organiser of the governing National Democratic Congress (NDC), Kofi Adams has asked aggrieved supporters of the party in the Volta region to be calm following the replacement of Prosper Bani as Chief of Staff.
Mr Adams told Starr Today in an interview that though he understands the frustrations of the supporters, they must bear in mind that the party is not about an individual.
The aggrieved branch executives have given President John Mahama a two-week ultimatum to reinstate the reassigned Chief of Staff.
Mr. Bani has been replaced with Local government minister Julius Debrah in a latest reshuffle at the Presidency.
He is expected to be appointed an Ambassador Extraordinaire, according to a statement signed by Communications Minister, Dr Omane Boamah Monday.
However, the NDC branch executives believe their kinsman has been given a raw deal by the President.
Spokesperson for the group, Emmanuel Tokame told Starr News, the President must reverse the changes or face their wrath.
"We give the President two weeks ultimatum to reinstate Prosper Bani else we will not take part in any party activities.
"If they dare not reinstate Prosper Bani in the next two weeks, we will advise ourselves and they shouldn't forget that next year is election year and the campaign has just started.
"They shouldn't forget that if Volta region is peeved, it will be a disaster for NDC," he fumed.
Meanwhile the regional executives of the party have dissociated themselves with the threat and agitations of the branch executives. They say they are in full support of the President's reshuffle.