MTN FA Cup Stakeholders Share Ideas At Oak Plaza Hotel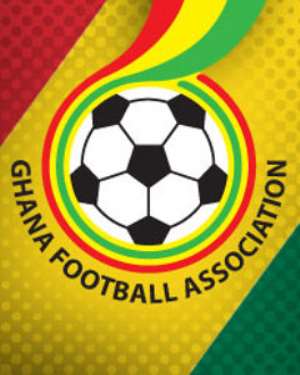 Members of the MTN FA Cup Committee and stake holders have met at the plush Oak Plaza Hotel in Accra to deliberate on how to make the FA Cup Competition more attractive and for the sponsors to make returns on their investments.
Among the speakers at the function were journalist Christopher Opoku, Nana Kweku Agyeman, Kurtz Okraku, Lenier Addy of the GFA Executive Committee, Saka Acquah of the National Sports Authority (NSA), Admiral Abbey of MTN and J.Y. Appiah chairman of the FA Cup Committee.
Christopher Opoku called on all stake holders to come together and work hard for a successful competition. He urged the media to support the organisers so that more soccer fans would patronize the FA Cup matches.
Admiral Abbey hinted that the three main sectors that MTN supports are life style, music and football which take 60% of their investments.
He noted that MTN has supported in the unearthing of talents such as the Soccer Academy on Metro TV and supported football clubs like Accra Hearts of Oak and Kumasi Asante Kotoko.
He expressed that MTN had been involved in the 2010 FIFA World Cup hosted by South Africa and flew fans and officials to go and watch the global tournament.
Admiral Abbey said his company decided to support the MTN FA Cup because of its nationalistic character, as the competition is played by popular and unknown clubs and it is organized throughout the country.
He identified some problems such as low patronage of matches and low online content of the MTN FA Cup activities, no hospitality.
The events and sponsorship officer called on the strengthening of relationships with the media and all stake holders.
Nana Kweku Agyeman who spoke on adding value to the FA Cup suggested an increase in the sponsorship and organization of coaching clinics for lower division clubs to be sponsored by MTN.
Meanwhile, the MTN FA Cup Committee have reiterated that the matches are free for women and children under the age of 12 years.