IMANI To Develop Road Map To Fix Bloated Payroll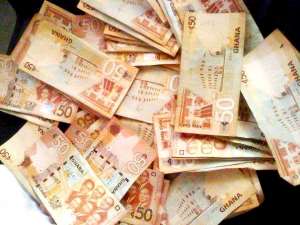 Policy think tank, IMANI Ghana is working together with government and the Controller and Accountant General to fix Ghana's payroll once and for all.
This is expected to bring finality to the tussle between the three groups, including software company SOFTribe, over the bloated payroll system.
IMANI Ghana is to present this road map to the FINANCE Ministry for adoption and implementation.
Executive Director of IMANI Ghana, Franklin Cudjoe, in an interview on the Citi Breakfast Show on Thursday said citizens are bent on "making sure the right things are done."
He pointed out that although certain measures such as the biometric system have been put in place by the Controller and Accountant General, the Department has been unable to reduce to the barest minimum, the human contribution to the bloated payroll.
"The Controller and Accountant General has been saying all the time that there are human aspects of this they cannot control but it can be substantially reduced," he remarked.
He indicated that if the matter is not resolved immediately, these "same infractions" will annually reoccur.
Mr. Cudjoe said his outfit will work together with the media and other key stakeholders to find out if the situation occurs at the district or decentralized level and how can they be removed substantially by technology.
"This is because that is one of the challenges that the Controller has that they cannot control what is entered," he explained.
Controller
He disclosed that the road map is "still in the works and once that is done, we will share it and we will take it from there. It will be hopefully by the end of next week."
Ghana's payroll system has been fraught with ghost names, costing the nation millions of Ghana cedis annually.
The Controller and Account General's Department has said it has successfully cleared the payroll system of all ghost names but IMANI Ghana in a statement last week accused the Department of its involvement in the continuous payment of salaries to ghost workers.
But the Department denied the allegations with the explanation that if ghost names exist in the payroll, then the Ministries, Departments and Agencies (MDAs) must be blamed since they generate the names for onward submission to the Controller.