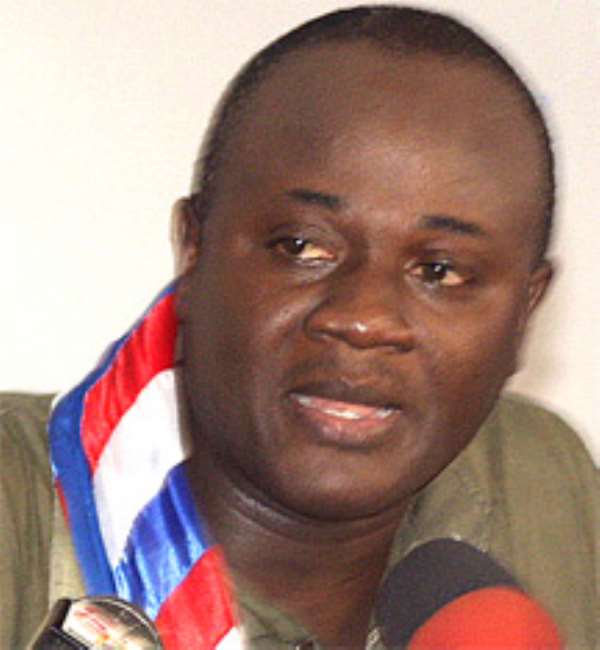 The General Secretary of the New Patriotic Party (NPP), Mr Dan Botwe, has stated that the President Kufuor-led administration has worked in accordance with the programmes and policies that are contained in the party's manifesto for the 2000 general election.
He said all that the NPP promised to do prior to the elections, in the area of improving education and health care, and prudent economic management, good governance, the rule of law, among others, have been achieved within the three and a half years of its stay.
Botwe made these assertions at a well-attended mini-rally organised by the Techiman North Constituency of the party to endorse the candidature of Professor Christopher Ameyaw-Akumfi, the Minister of Ports, Harbours and Railways, as the NPP parliamentary candidate for the constituency at Aworowa in Techiman at the weekend.
According to Botwe, President Kufuor's administration has been acknowledged in Europe and the West as well as Africa for its efforts at helping to maintain peace in the sub- region and for its good governance.
He also expressed the hope that Ghanaians would retain the NPP in power.
He stressed that if the NPP was able to win the 2000 general elections, in spite of all the resources at the disposal of the NDC government at that time, why wouldn't it win the 2004 elections based on the performance of the government.
Botwe called on party supporters to desist from all acts of indiscipline that might affect the fortunes of the party.
He said the party would not hesitate to apply sanctions against any member who went contrary to the beliefs and philosophy of the party.
He refuted the assertion by the flagbearer of the NDC that the Electoral Commission (EC) was working for the government, among other things, adding that "Professor Mills professes to be a man of peace, but he is now beating drums of war, chaos and confusion". Botwe called on Ghanaians to reject someone with double standards from leading the country.
The NPP National Youth Organiser, Mustapha Hamid, urged the youth to rally behind the government and vote massively for it to continue with its good works in the area of improving education and creating jobs for them.
Madam Rita Asobayire, the NPP National Women's Organiser, on her part, said if the party was to win this year's elections convincingly, it would call for vigilance at all the polling stations and urged polling station chairmen and party agents not to forget that role during the elections.