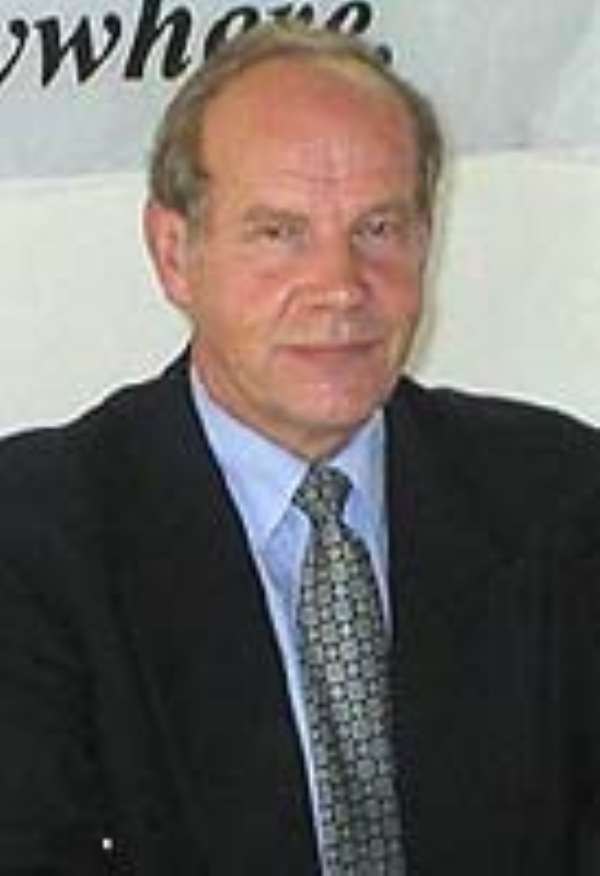 ...Services Of GT is generally poor -Survey Incompetent management & staff, high tariffs & poor infrastructure. The management of the national telecom provider, Ghana Telecom has rejected a survey report that says the company is not performing.
The research carried out by an Accra-based consultancy firm – Ebtel Limited, was engineered by Private Enterprise Foundation (PEF) as part of a general survey on the provision of utilities and their effect on businesses.
The report indicated that the services of Ghana Telecom is generally poor, with incompetent management and staff, charges high tariffs and has poor telecommunication infrastructure.
It was presented at a roundtable discussion organized by PFP in Accra.
But the Chief Officer in-charge of Payphone Services of Ghana Telecom, Divine Kpetigo vehemently rejected the research findings, saying it was filled with flaws and inconsistencies.
He explained that the information collected for the research dated two years ago, adding that Ghana Telecom over the period has improved its operations nation-wide.
"The findings are outmoded, they do not reflect current trends in the industry and the company's new way of doing things. It cannot be accepted," he said.
But the Director-General of the Private Enterprise Foundation, Dr Osei Boeh-Ocansey disagreed.
He told JoyNews that the report is fair.
He explained that the survey is part of the foundation's programmes to assist and improve the activities of the private sector for socio-economic development of the country.